Is the big resignation a big revolution for marketers?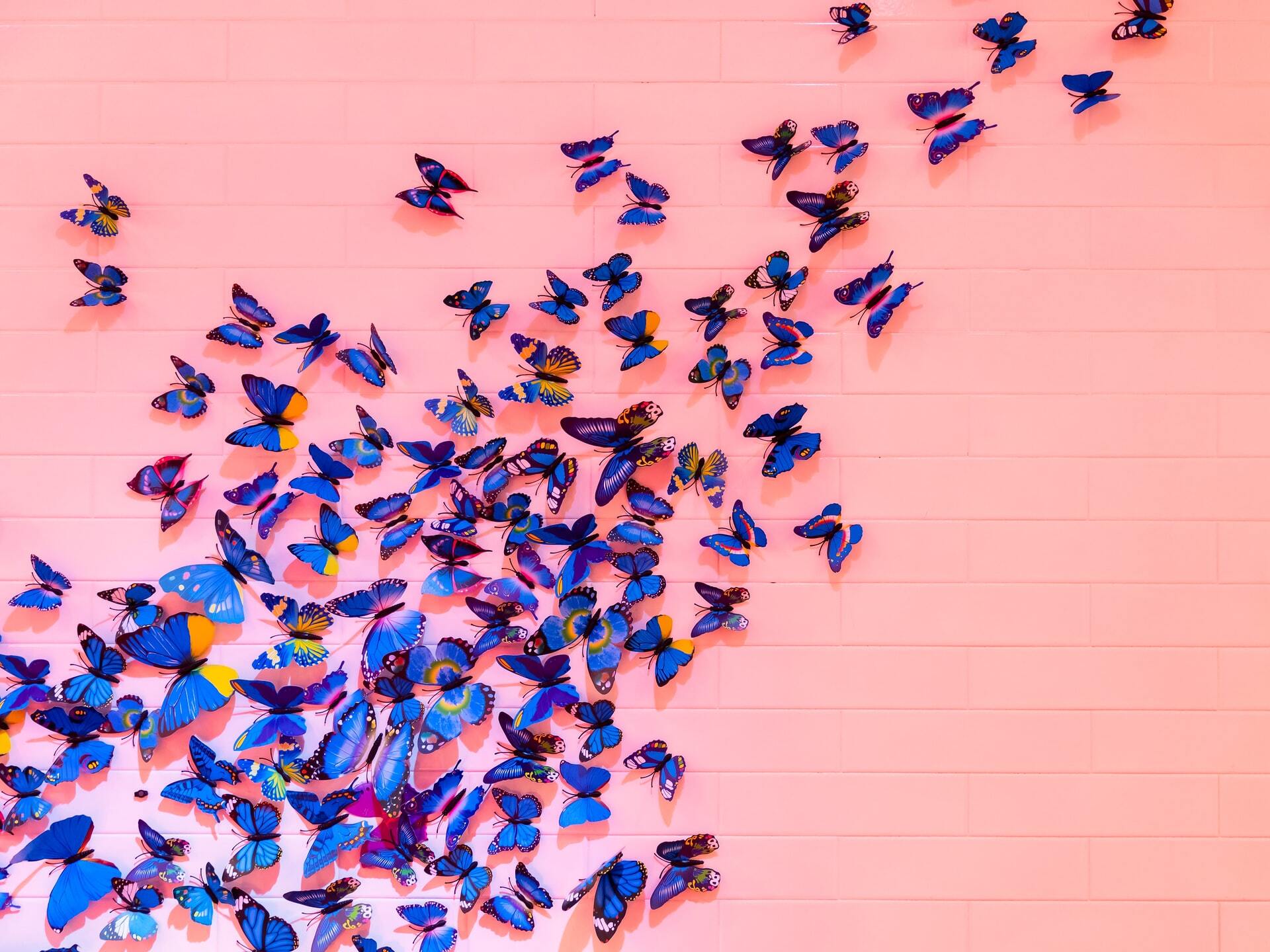 Subscribe to our monthly newsletter, Content & Context, to receive information and future updates on the world of content marketing from Skyword CEO Andrew C. Wheeler.
The ability to find and activate the best independent talent will separate the big brands from the rest.
I wrote this sentence in April, predicting that the growing demand for specialized creative talent combined with a booming independent economy would definitely transform the makeup of marketing teams. At Skyword, we dubbed this The Great Talent Rush – and we were right.
Four months later, nearly 4.3 million Americans quit their jobs within four weeks, marking the highest quit rate since the Labor Department began collecting data on quits it two decades ago.
If The Great Resignation has taught businesses anything, it's that top talent is valuable. Record numbers of people are not quitting their jobs just out of frustration; they have gained a better understanding of their worth and the confidence to seek greater job satisfaction, no matter what that means to them personally.
For a growing number of people in marketing and the creative arts, this has involved the transition from full-time to self-employment. And it has happened on a scale sufficient to change the very fabric of our industry. In the United States today, 77% of artists and designers and 58% of marketers are freelancers.
While more than two-thirds of business leaders struggled to hire marketing resources last year, a wave of freelance agents with matching skills entered the workforce. But, they weren't looking for full-time roles. And they won't be anytime soon.
It's time for brands to meet top talent on their own terms.
The culture around content is changing
The need to embrace external talent is glaring when we focus on content creation.
In today's content-hungry world, posting more content is a recipe for failure. Brands compete for fandom, not just attention.
The entities best known for building loyal fan bases have harnessed people's growing attraction to experiences that seem rare and personal to them. Look no further than Taylor Swift's latest album or the sudden NBA Top Shot hit. Each combines the principles of delicious surprise, authentic connection, and exclusive value to capture audiences and keep them engaged.
As brands move from a simple campaign to creating increasingly specialized experiences for customers, it reinforces the need for creators who are:
Craftsmen who are experts in the specific storytelling media you want to use;

Immersed, not just familiar, in the industries, subjects and / or cultures you cover;

Representing the audiences you want to connect with;

And far enough away from your brand to bring in new perspectives and ideas.
At the same time, our rapidly changing business and digital landscape demands that marketing teams pivot quickly, innovate with minimal risk, and deliver quality content at scale and quickly.
In this regard, the freelance model is ideal for:
Harness the right skills, at the right time, without the risks or capital investment of hiring;

Diversify and quickly test new types of content;

Quickly add resources to cover new audiences and verticals;

And by activating regional talent to ensure global content is relevant to local relevance.
At Skyword, we are privileged to help brands realize their marketing ambitions through the extraordinary talents of independent creators and a team of expert editors and digital producers who guide their efforts.
I can't think of a better way to end a year of transformation than by celebrating this work in action.
Here's a look at content from three creators who have helped brands go above and beyond this year, what they had to say about their work, and their advice on how brands can forge stronger creative partnerships with. independent creators.
Han Castenedo, Quickbooks Illustrated Playbook for Small Business Owners
Han Castenedo is a Latin multidisciplinary designer who works as a freelance in addition to being a full-time product designer for Atlantic. Since establishing her independent business, Han's passion for serving her community has led her to offer special rates to small businesses and minority-owned businesses.
Collaborating with Quickbooks on a fully illustrated small business playbook designed for Hispanic and Latin entrepreneurs was an ideal fit and a personal investment for Han.
"I think there are often language barriers and cultural barriers that prevent this particular community from being served by design… being able to make that information more accessible to that community was huge," she says.
In less than two weeks, Quickbooks launched the playbook at a star-studded event honoring Latin American small business owners and operators as part of Hispanic Heritage Month. The asset was a hit, called out by guests on social media and even by panelist Pitbull during the event.
As an external creator who shares Quickbooks' passion for his audience, Han was able to bring the very specific tone, look and feel of the brand to life with a dynamism that honors the inspiring mission of the asset and enriches it. the brand vision.
Andrew Ganz, Capital One Auto Navigator Learning Center
Andrew Ganz is a senior automotive journalist and senior editor for High Gear Media who, for the past 12 years, has freelance work for trade, finance and trade publications. While his technical knowledge is essential when it comes to reviewing vehicles for automotive magazines, he really enjoys translating that expertise into practical advice for consumers who are less fluent in automotive.
This made him exactly the type of expert Capital One wanted to tap to advance the vision of its Auto Navigator experience – a single marketplace and learning hub designed to seamlessly guide consumers at every moment or in their journey. car buying journey.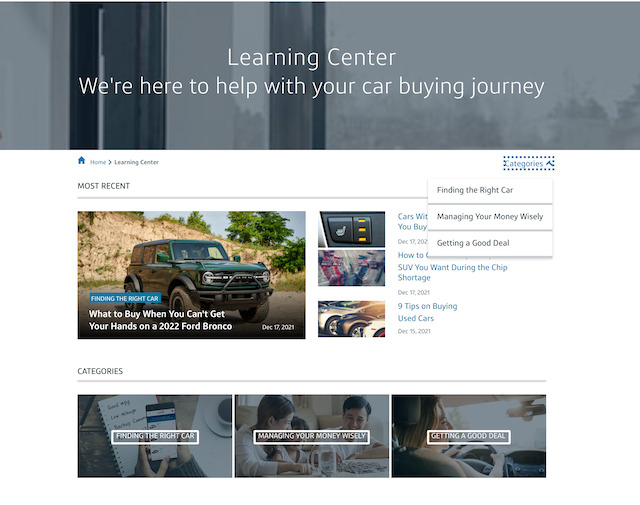 Andrew considers his level of expertise to be essential in helping Capital One provide reliable advice to its clients and ensure that its content provides more than the usual generic advice.
"It's definitely worth looking for people who have a deep understanding of what they're talking about, even if it's for a general audience," Andrew said. "If I'm even mildly informed, and read a review or tip, and know it's written by someone who doesn't know what they're talking about, at best it's confusing. worse, it's just a waste of my time, and it's going to be a waste of their time for them. "
Capital One's Auto Navigator experience continues to extend the brand's authority in the automotive space and ensures that the end-to-end experience for customers is exceptionally useful at every point of touch.
Cory Popp, Abbott Career Videos
Cory Popp is a professional director, cinematographer and cameraman who creates everything from documentaries to music videos for brands like Samsung, Nike, National Geographic, HBO and Netflix.
What better storyteller to help Abbott show customers exactly how he creates and brings life-changing technologies to audiences?
This year, Cory worked with Abbott employees to capture not only the technology, but the stories of the people behind it, including what drives their relentless pursuit of innovation. In this case, Cory documented how Abbott's tech team used mixed emerging technologies to train engineers remotely to produce rapid COVID tests.
"The Abbott team is really dedicated to creating interesting and fun content," Cory says. "It was a great collaborative process. I like a team that knows what they want, but also allows certain freedoms when creating content. Being open to ideas is a great place to start. You're hiring an outside creator for a reason. "
Abbott's talent acquisition team uses these videos to show candidates what a career at Abbott really looks like – without any of the talking heads or overused employee quotes in similar content.
Freelance Lessons for Brand Leaders
Here's what these designers had to say about how brands can work better with them:
Han: "Our visual language isn't always ideal for conveying the vibe, tone and underlying effort that the client is hoping to see, so when you can provide visual references of what you like … the lines of one image … the style of that other image … it can serve as a kind of mood board that can bridge the gap when communicating your intentions to a designer in advance. "
Cory: "I know it can be a bit of a trope, but there's a reason communication is always seen as the key to success. Make sure ideas are fleshed out, methods are secure, and everyone is on the same wavelength. "
If you've been frustrated with trying to start your way to better content, I urge you to consider thinking about how you can bring independent creators into the fold instead.
Your ideal designers are out there, and I guarantee they will help you see your own brand in new and unexpected ways. The most important thing is that you let them do it.
It's up to us, as brands, to give our creators the tools, the confidence and the partnership they need to achieve the final vision that we seek.
Featured Image Attribution: __ drz __ on Unsplash.