Jessica Bell Brown is promoted to curator and head of the contemporary art department at the Baltimore Museum of Art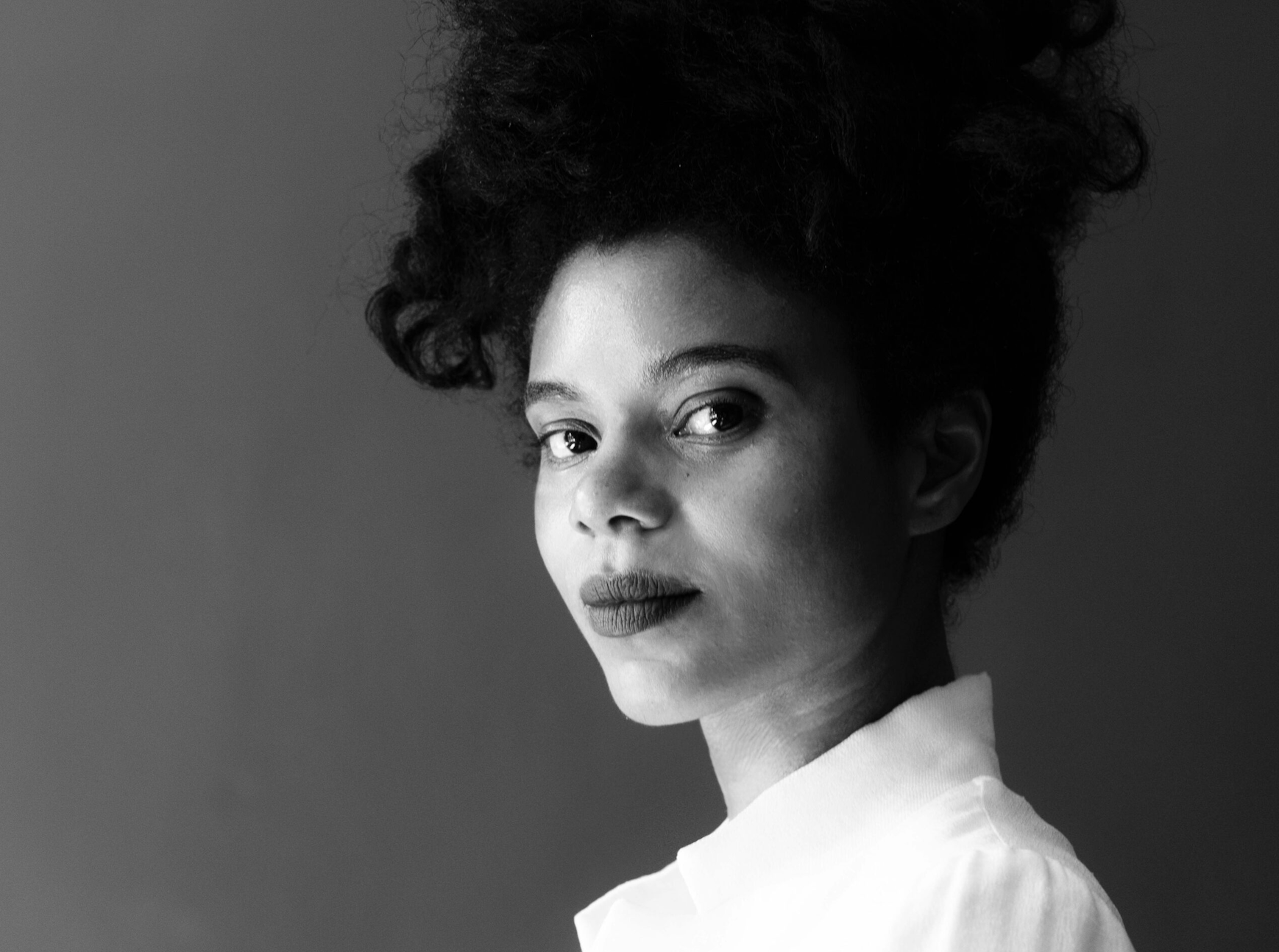 THE CONTEMPORARY ART DEPARTMENT of the Baltimore Museum of Art is now headed by Jessica Bell Brown. After joining the museum as Associate Curator of Contemporary Art in November 2019, Brown was promoted to Curator and Department Head of Contemporary Art earlier this month. In her new role, she oversees a growing collection of the art of our time and management of exhibitions, programming, and a five-person team of associate curators, assistant curators, and fellows.
Brown is co-curator of "A movement in all directions: legacies of the great migration", an ambitious new traveling exhibit that opened at the Mississippi Museum of Art (MMA) in Jackson on April 9 and travels to the Baltimore Museum of Art on October 30.

Jessica Bell Brown. | Photo by Michael Avedon
"Since joining the BMA, Jessica has placed the voices of artists at the heart of her curatorial work, creating new platforms to experience art as envisioned by its creators and bridging institutional and artistic visions and approaches. ", Asma Naeem, acting co-director and The Eddie C. and C. Sylvia Brown chief curator, said in a statement.
A curator, writer, and art historian, Brown co-curated "A Movement in All Directions" with Ryan N. Dennis, chief curator of MMA and artistic director of the Center for Art and Public Exchange. Exploring the legacy of the great migration of African Americans from the rural South to the industrial North from the early 20th century to the 1970s, the exhibition features newly commissioned works in a range of media by 12 highly regarded artists: Akea Brionne, Mark Bradford, Zoë Charlton, Larry W. Cook, Torkwase Dyson, Theaster Gates Jr., Allison Janae Hamilton, Leslie Hewitt, Steffani Jemison, Robert Pruitt, Jamea Richmond-Edwards, and Carrie Mae Weems.
The aim was to "bring together a group of intergenerational artists with ancestral ties to the South to research and reflect on their personal histories and narratives of migration through the lens of their contemporary practices". A two-volume publication accompanies "A Movement in All Directions" – a catalog that documents the exhibition and a critical readership of scholarly essays.
"Since joining the BMA, Jessica has placed the voices of artists at the heart of her curatorial work, creating new platforms to experience art as envisioned by its creators and bridging institutional and artistic visions and approaches. ."
— Asma Naeem, Acting Co-Director, Baltimore Museum of Art
LAST YEAR AT BMA, Brown curated "Thaddeus Mosley: Forest", a presentation of five wooden sculptures. Working with felled wood, Mosley, 96, based in Pittsburgh, Pennsylvania, "transforms wood into inventive abstract forms that draw inspiration from the art of the African diaspora, jazz and the European modernist avant-garde ".
In 2021, Brown co-hosted "How do we know the world? » a reinstallation of the contemporary art galleries of the BMA, with associate contemporary art curator Leila Grothe. When the reinstallation was announced, Brown and Grothe said, "…this reassessment and reinstallation encompasses the porosities of the social and cultural histories from which these collectible works emerge. We listen to the stories of featured artists and forge new relationships. This installation is also an invitation to you. Challenge us. Ask us. There is no official accounting of life. Brown and Grothe also co-hosted "Stephanie Syjuco: Vanishing Point (Overlay)" (2021).
BEFORE JOINING the Baltimore Museum of Art, Brown was a consulting curator at the Gracie Mansion Conservancy in New York, where she curated "She Persists: A Century of Women Artists in New York, 1919-2019" (2018-19). A collaboration with the city's first lady, Chirlane McCray, the exhibit showcased 60 works of art by 44 female artists at Gracie Mansion, the mayor's official residence.
Previously, Brown was a member of the Museum Research Consortium in the Department of Painting and Sculpture at the Museum of Modern Art in New York (2016-17). She has also held positions at the Brooklyn Academy of Music (2013) and Creative Time in New York (2012).
Brown holds an MA in Art History from Princeton University and a BA in Art History from Northwestern University. Together with Taylor Renee Aldridge, Kimberly Drew and Jessica Lynne, Brown co-founded black art incubator, a public programming project staged at recess during the summer of 2016. She has also contributed to exhibition catalogs and various arts publications.
FOR THE PAST SEVERAL YEARS, the Baltimore Museum of Art (BMA) has been a fountain of news – announcements about new acquisitions, disposals and appointments, as well as notable exhibitions and conferences – all with the aim to present a larger and more representative history of art history, with parspecial attention to women, black artists and other artists of color.
The transformation was envisioned and led by Christopher Bedford, who became the Baltimore museum's director in August 2016. During his tenure, Bedford hired Brown as associate curator and Naeem as chief curator. His departure was announced in February. He heads to the San Francisco Museum of Modern Art, where he begins as director in June. In Bedford's wake, the news continues to pour in and the progress persists.
In March, Naeem and COO Christine Dietze were named interim co-directors of the Baltimore Museum of Art. Announced last summer, "Keep the Art" a collection exhibition curated by BMA security guards, opened on March 27. The following week, Brown's appointment was announced.
Of Brown, Naeem said, "His vision, insight and commitment to artists will be an integral part of the BMA as it continues to diversify its collections and expand the narratives of art through its exhibitions and programs. CT
FIND MORE About Jessica Bell Brown on Instagram
LEARN MORE about the Baltimore Museum of Art's recent contemporary art acquisitions here and here
BOOKSHELF
To be published in October, Jessica Bell Brown co-edited the exhibition catalog "A movement in all directions: legacies of the great migration." She also contributed to "Janiva Ellis: Rats", the artist's first monograph, slated for release April 19, and "Thaddeus Mosley," the first comprehensive insight into the practice of the Pittsburgh, Pennsylvania sculptor. Brown's writing also appears in "Mario Moore: the work of many lives" and "Benny Andrews Portraits A Real Person in Front of Eyes."
TYPE OF SUPPORTING CULTURE
Do you like and appreciate the type of culture? Please consider supporting its ongoing production by making a donation. Culture Type is an independent art history project that requires countless hours and expenses to research, report, write and produce. To help support it, make a one-time donation or sign up for a recurring monthly contribution. It just takes a minute. Thank you very much for your support.