Reasons to watch Super Bowl LVI that aren't football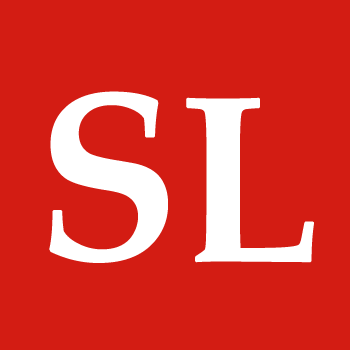 If you're a football fan who's waited all year to watch the championship game of men in shoulder pads crashing into each other, this article isn't for you – you're already watching the Super Bowl, probably only leaving for bathroom breaks or to refill the chip bowl. But if you're a wavering, on-the-go, or disinterested football fan, there might still be some merit in watching Super Bowl LVI. Especially if you've been forced to watch anyway, here are some ways to look on the bright side.
For advertisements – sort of
The Super Bowl is arguably almost as famous for its commercials as it is for football, but to say you should watch the game to enjoy the commercial feels like an overused recommendation. Instead, I'm going to suggest watching the Super Bowl for the conversations you can have after the game. The best way to understand the multitude of pop culture references that inevitably arise from Super Bowl commercials is to watch them yourself. You'll be able to tear up with others about Loretta (Google ad, 2020), joke about State Farm's Drake (State Farm ad, 2021), and sing along to a reboot of the 2000s pop song "It Wasn't Me" with Mila Kunis and Ashton Kutcher (Cheetos commercial, 2021). Super Bowl commercials are a cultural phenomenon, and dissecting them alongside your friends — figuring out which were your favorites, which were teary-eyed, and which were downright cheesy — is definitely part of the fun.
—Amanda Young, Editor
To obnoxiously encourage a team that does not play
If you're like me, you really only look at football as a way to display city pride. I'm a big Seattle Seahawks fan because I'm a big Seattle fan and I want everyone to know that. So even though they didn't even make the playoffs this year, the Super Bowl is the last game of the season to conjure Seahawks treats/pride. For example, no matter how good Joe Burrows throws, Russell Wilson could have done it better. Did you know Pete Caroll won 152 games as Hawks head coach, while Bengals coach Zac Taylor only won 16? Try this with your own team, provided they are not already playing. Not only is this a way to constantly remind everyone how cool your city is, but it's also the best time to get out your overpriced team gear that you won't be able to wear until September.
— Via Poolos, Senior Stage Editor
To learn a little history of sport in Saint-Louis
For many in St. Louis, Super Bowl LVI will be tough to watch. For the second time since moving from St. Louis to Los Angeles in 2016, the Rams will play on the NFL's biggest stage. Additionally, the Rams' new 70,000-seat palace in Inglewood, Calif., happens to be the venue for this year's game, highlighting the profitable Los Angeles market that drew the team to the city. This year's Super Bowl is a can't-miss event and has the potential to be one of the most entertaining games in recent history. It's largely because of all the new faces that will be on the pitch. The Rams made the Super Bowl just three years ago, but that team bears little resemblance to the current roster. Most noticeably, quarterback Matthew Stafford was acquired from the Detroit Lions before the season. Although already considered a top quarterback, Stafford proved an excellent fit for head coach Sean McVay's offensive system and found the post-season success that eluded him. in Detroit. Stafford is surrounded by a talented offense, led by wide receivers Cooper Kupp and Odell Beckham Jr., and the Rams sport an elite defense led by Aaron Donald and Von Miller.
The Rams' opponent, however, might be even more exciting. The AFC champions Cincinnati Bengals reached the Super Bowl for the first time since 1989. Few picked the Bengals to even make the playoffs, but Cincinnati won its division and unlikely ran the gauntlet. post-season. While it may still hurt to see the team that left St. Louis compete for a championship, this year's Super Bowl is full of intriguing subplots, feel-good stories, and extremely talented players.
— Max Goldstein, Contributing Writer
You never lose when you root for the underdog
I'm a big proponent of rooting for the favored team to lose: the underdog. First and foremost, if they don't win, that's okay, that's expected. But if they get away with it, it's so much more rewarding than if the team were favored. When the underdog wins, it feels like a win.
In the next Super Bowl, the Los Angeles Rams will face the Cincinnati Bengals. The Bengals haven't made a Super Bowl appearance in 33 years, they've never won a Super Bowl, and the Rams are favorites to win. Essentially, it will be a big deal if the Bengals win. As Eli Perlin, a staunch first-year Bengals fan, said, "Watching your sports team lose year after year is really tough. To be from Cincinnati and finally see someone win, it's really exciting…I'm going to keep cheering them on and hopefully they get the win.
—Alice Gottesman, Editor