Tamil Nadu Republic Day Paintings for the Center Prepare for Statewide Exhibition | Chennai News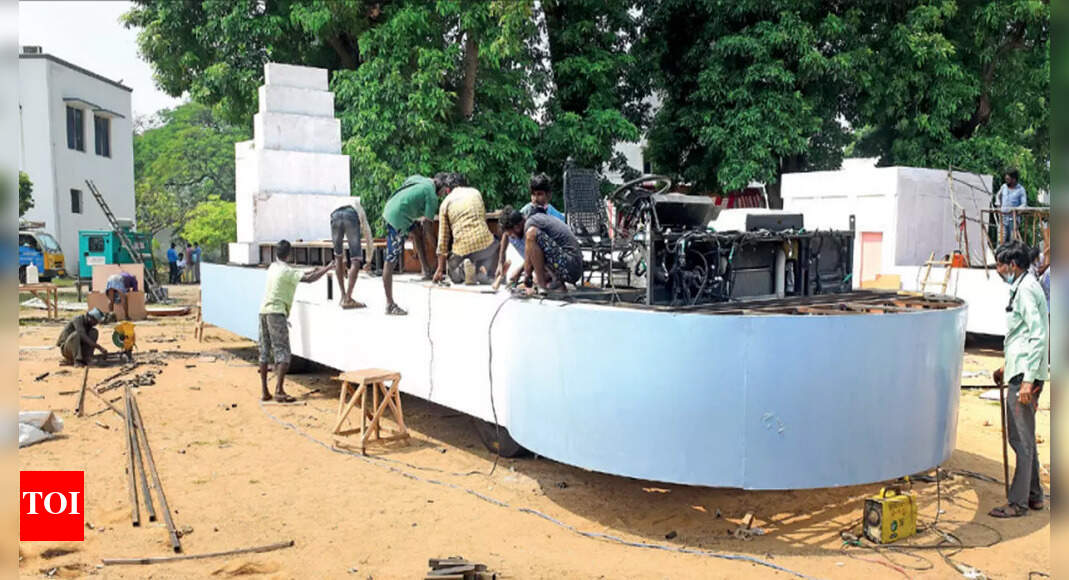 CHENNAI: Due to the controversy surrounding the rejection of Tamil Nadu's Republic Day paintings featuring freedom fighters, public interest around them has increased. Now artisans and officials are striving to make good paintings which will be paraded in Chennai on January 26.
Three floats on "Tamil Nadu in the Fight for Freedom" will feature icons such as Subramania Bharati, VO Chidambaram, Velu Nachiyar and the Maruthu Pandiyar brothers.
On Saturday, craftsmen were putting the finishing touches on the grounds of Lady Willingdon School in Triplicane. Groups of carpenters, painters and sculptors bent over the designs, shaping the clay to achieve the perfect expression of the heroes of the earth.
One of the floats will show Velu Nachiyar, the first queen to fight the British, on horseback with a sword with female soldiers holding spears.
Police and other uniformed personnel performed rehearsals on Kamarajar Salai.
Although the Republic Day Parade is not open to the public, the focus will be on the painting that Chief Minister Deputy Stalin said would be part of the Republic Day events.
According to the officials, there will be no other presentations from the ministries this year.
"This year, there will be no cultural events by school and college students due to the increase in Covid-19 cases. The event is scheduled for 35 minutes only," an official said.
The painting is expected to be taken to all major cities in the state after the R-Day event in Chennai.