11 Amazing Elvis Covers, From Frank Sinatra to Kacey Musgraves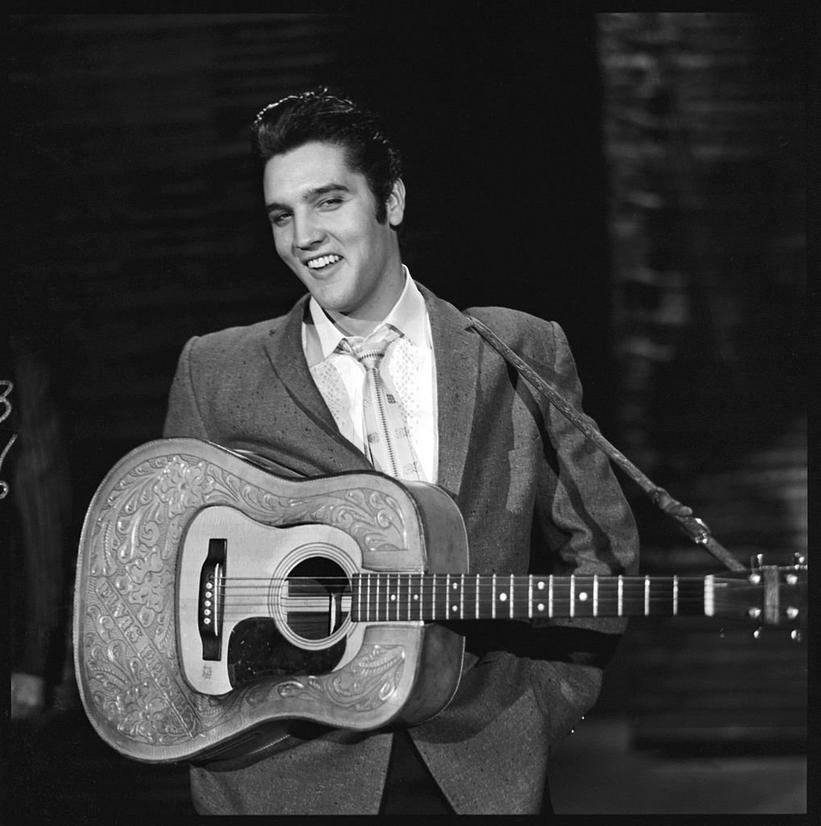 Television series about musicians and the music industry are almost as old as television. The first season of network television aired in the United States seven decades ago, and within a few years, musicians had played a pivotal role in the story. When "I Love Lucy" debuted in 1951, Lucille Ball's husband, Desi Arnaz, played a bandleader, with many musical performance segments on the show. In the 1960s the Monkees turned a hit show into pop stardom and the 70s found "The Partridge Family" telling everyone "come on, be happy".
Reality TV hit the scene in the 2000s, and the focus on the small screen was on a few unscripted series that took fans to the homes of their favorite artists, from Ozzy Osbourne to Snoop Dogg.
But television is constantly changing. Music's latest resurgence on television arguably began in 2009 with Fox's "Glee" and was punctuated by the more recent success of "Empire— the network's latest bonafide hit, which debuted in 2015.
Last year also saw the debut of Denis Leary's FX comedy "Sex & Drugs & Rock & Roll." The introduction of two acclaimed music-centric series was just a warm-up for 2016, which saw some of cinema's biggest names bring musician stories to the small screen.
This change coincides with what critics call the new golden age of television, a period of increased production of critically acclaimed television shows beginning in the mid-2000s. broadcast networks CBS, ABC, NBC and Fox, scripted shows have found success on cable networks such as HBO and Showtime and, more recently, on streaming services such as Netflix and Amazon.
Two Oscar winners, Martin Scorsese and Cameron Crowe, and Oscar nominee Baz Luhrmann, have all come to television this year. Although short-lived, Scorsese, along with Mick Jagger, brought "Vinyl"at HBO in February while Crowe's"Roadies" premiered on Showtime in June. Luhrmann may embark on his most ambitious project yet, bringing "Lowering", his highly anticipated musical drama, on Netflix. The first part of the 12 episodes of the first season will be released on August 12.
Working with everyone from hip-hop artists Nas and Grandmaster Flash to author Nelson George, Luhrmann recreates New York circa 1977, particularly the South Bronx neighborhood where residents witnessed the birth of hip-hop. hop and the decline of disco all in salsa and punk. infiltrated other areas of the city.
Luhrmann – the man behind films such as Gatsby the magnificent, Red Mill! and Romeo + Juliet – thinks television, or what we used to call television, is now the ideal place for music programming.
"TV no longer describes what we are discussing here," says Luhrmann. "Streaming services are more in the nature of broadcasting. It's so awesome. There has to be a new word because TV was where you were super constrained – you were time constrained and morally constrained, the rules. Now those two things are almost reversed."
"[Today] you have a lot more creative freedom. When it comes to music, a story about music culture, the ability to do it in segments really fits because it's a medium and a space to tell the story laterally, but also horizontally. You can explore in a way that you just couldn't do in two hours."
For Crowe, who won an Oscar for writing the 2000s almost knowna film about a young journalist covering the fictional rock band Stillwater, the new wave of music-centric TV shows confirms his belief that music is more important than ever.
"I was just hearing that all this stuff about music is dead as a meaningful art form. 'It's too available, there's too many formats, nobody pays for it, nobody appreciates it', and I was just thinking, 'Bullthat's just not true," Crowe said in a June interview with Forbes. "And that's kind of the thesis of ["Roadies"]music matters more than ever."
The value of music in 2016 – in the age of streaming and YouTube – is a frequent subject of debate, but the current omnipotence of music as well as the massive success of tours and festivals lend credence to the belief of Crowe that even though people aren't spending as much they still love music as much, if not more, than ever.
Fandom is exactly what inspired Luhrmann's vision for "The Get Down" in 2006.
"I started this concept with a question 10 years ago, which was, 'How can a totally new idea [hip-hop] to be born of a borough at a time when little was cared about that borough or the people [there]?" Luhrmann said. "How did they come up with a whole new, purely creative idea? I realized when we started watching 1977 disco was the dominant form of music but there's something going downtown called punk you've got salsa and latin influence and then you've got this ongoing invention by a group of children, which is basically a kind of folk music of sorts."
It was during this journey of discovery that Luhrmann began to realize that the story he wanted to tell wouldn't fit within the two-hour limits typically set aside for film, which was exactly what Netflix executives wanted. To hear.
"I started to think of it as a movie, and in doing so I was like, 'How do you tell all this? The very nature of this is that it's unwieldy, its very nature has to be sprawling.' And sprawling and cumbersome aren't words movie-making executives want to hear," he says. "But sprawling and unwieldy is exactly what Netflix wanted to hear because they want to hear something that has a continuous life which cannot be simply linear. The evolution of television caught up with me, and at the right time the two things came together."
Unlike film, in which stories tend to be neatly wrapped, television allows Luhrmann to think about the future. He's optimistic "The Get Down" will be renewed for a second season potentially exploring 1979, when disco was symbolically destroyed in July at Chicago's famed Comiskey Park by Disco Demolition Night, a promotional stunt that saw disco records explode on the field after a game between the White Sox and the Detroit Tigers. Two months later, in September, Sugarhill Gang released "Rapper's Delight", the song widely credited with bringing hip-hop to the masses, and one of the first hip-hop songs inducted into the GRAMMY Hall of Fame.
For Luhrmann, as a fan of the music and of the times, success was not his motivation. He is content to be the conduit to tell a story he loves.
"I am worried about [the story and] so many others care, I'm sort of the great conductor. But it is a deep collaboration. That's also what attracted me — it's a living story. In the past, I did things that were involved in the past. But it's a living story, people are really alive. And so I worked with them to help [tell their] story. And it's really rewarding."
(Steve Baltin wrote about the music for rolling stone, Los Angeles Times, Mojo, Chicago GrandstandAOL, THE weekly, Philadelphia Weekly, The Hollywood Reporterand dozens of other publications.)