Celebrity Series of Boston highlights performances on black culture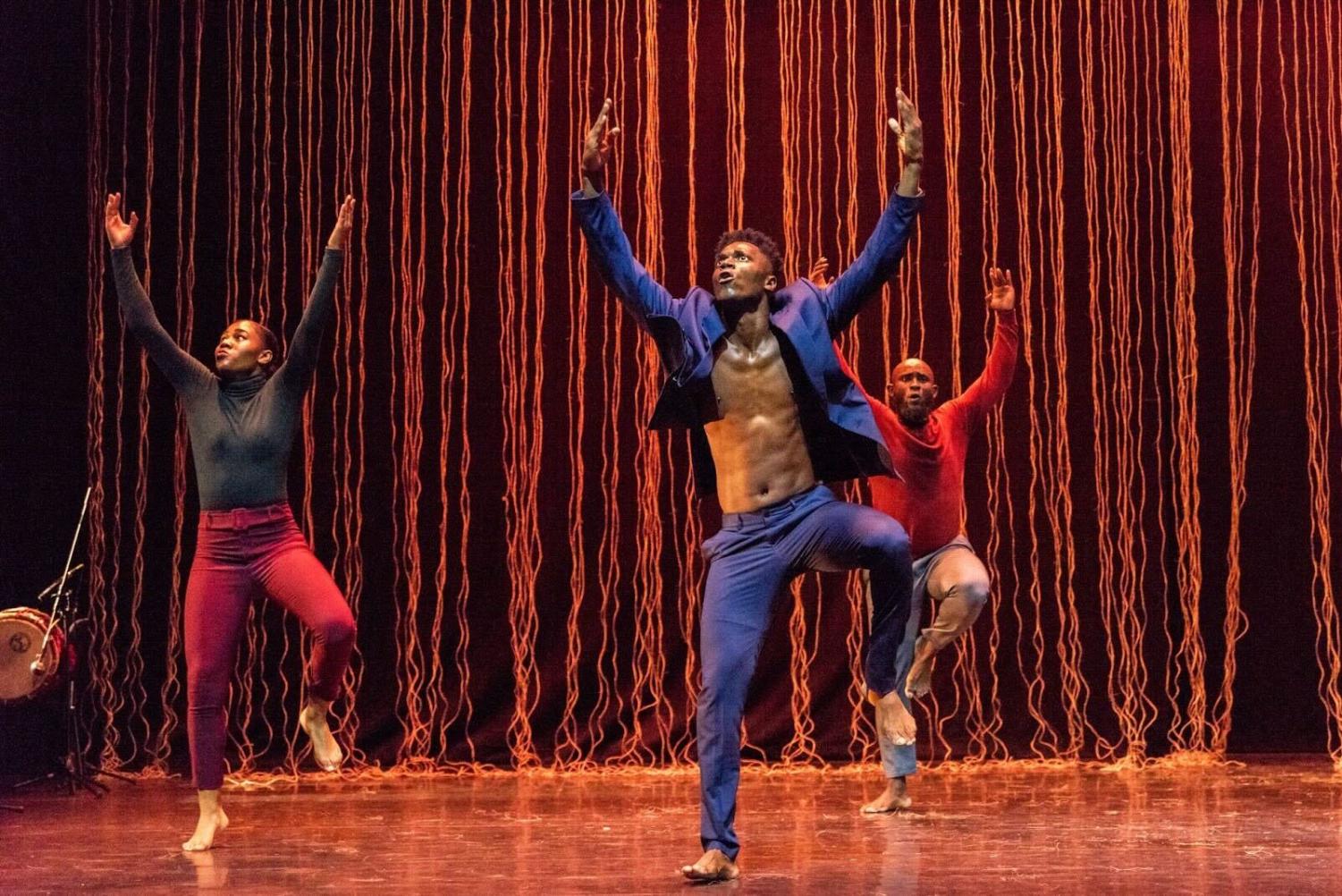 Boston-based nonprofit arts organization Celebrity Series is gearing up to stage three shows centered on black culture and social justice in The Movement Series, from February 26 through May 1.
Dance performance by the Afro-Colombian dance group Sankofa Danzafro on February 26 and 27 "Convenient lieexplores black body stereotypes and politics through movement.
Poet, playwright and dancer Marc Bamuthi Joseph uses multimedia formats such as spoken word, song and dance to create commentary on how the American legal system and over-policing have affected black fatherhood in "The righteous and the blindwhich will play on April 1 and 2.
The Alvin Ailey American Dance Theater will perform a mix of new and classic works during the group's return to Boston, including a signature piece "Revelationfrom April 28 to May 1.
These performances mark a return to in-person entertainment. Nicola Williams, president of event planning firm The Williams Agency, helped bring these groups to Boston to promote the intersection of performing arts and social justice.
"The Celebrity Series chose these three presentations in particular because they are dance-centric. [and] they all have a thread of social justice running through them," Williams said.
She said she believes these shows will amplify activist-focused messages and help connect different audiences to a variety of artistic topics through education and entertainment. The diversity of performers and performances allows Bostonians to identify with the stories being told, Williams said.
"It's a great way to let the community know that the Celebrity Series is committed to not only providing more diverse and inclusive programming, but also to growing internally and externally," Williams said.
Since its debut in 1938, Celebrity Series has partnered with acclaimed talent from across the country to deliver entertainment. According to his website, Celebrity Series brings over 65 performances at eight to 10 venues and over 150 community events annually. The program "Arts for all!" community events consist of free concerts at local neighborhood venues, classes with lead artists, and participatory performance projects.
The Subscription Series has been their main event since the organization began in 1938. They bring in talent from around the world to create a diverse lineup of performances like The Movement Series.
Sankofa Danzafro teamed up with the Celebrity series in 2018 for "The City of Others," a performance about wealth, sexual orientation and race issues among marginalized communities in Colombia. In 2020, the dance team created "Black Voices of Boston", a virtual compilation of dance-based stories from seven Bostonians. The band's upcoming shows will bridge the gap between African and Latin history.
"Boston has a large Afro-Latino community. It's a great way to connect this community to this type of African culture because it's not as represented as others, especially in art. This performance during Black History Month makes it even more special," Williams said.
Meanwhile, the Alvin Ailey American Dance Theater has worked with the Celebrity Series for over 50 years. New and returning viewers can expect to see new and classic performances. As a historically black organization, its local performances have become a tradition for some Boston residents like Aisha Zamani.
"I grew up watching Alvin Ailey perform here. I loved being able to watch people who looked like me dance on stage. My dream career growing up was actually to be a dancer because of them. It didn't work out, but their performance still means a lot to me," Zamani said.
In 2008, the United States Congress deemed Alvin Ailey an essential cultural ambassador to the world due to his international success and influence. According to the Congress website, the company has performed in front of nearly 25 million people in 48 states and 71 countries, leaving behind a lasting impact.
As a Roxbury native, Zamani said she was delighted to see all three performances highlighted instead of Alvin Ailey's. Growing up, she had heard from family members visiting the area that Boston seemed to lack diversity, which surprised her because she had grown up with other people of color from all walks of life.
"There are so many people of color in this town. It has so much history and culture. These performances will be a great way to show off what Boston has to offer with black culture in particular. I hope my community will really come out and show them love," Zamani said.
Joseph worked with composer Daniel Roumain and director Yoram Savion to produce "The Just and the Blind," a multimedia show that immerses viewers in a powerful experience. Grammy-nominated singer DeboRay, an alumnus of Berklee College of Music, will be featured. This performance will be his Boston debut despite his national fame.
Using film, song, music and dance, artists will explore ideas of racial profiling and biased sentencing in the legal system and the effect this has on Black children. The show will serve as a way to humanize marginalized communities and what they experience as a result of systemic oppression.
"The uniqueness of this show is unlike anything audiences have seen before. The way it switches between media and dance is sure to captivate all who watch. And the fact that those who attend this show will be the first to see him perform in Boston makes it even more exciting," Williams said.
Spreading social justice messages through the performing arts is not new, but it has become more common in recent years. Emerson University co-chair of performing arts, Amelia Broome, believes the industry's attitude towards racial injustice is changing further.
"People are fed up with the way things have been handled in the past. Theater has long had undertones of patriarchy and white supremacy, but artists and producers say enough is enough," Broome said.
There is also a change in attitude towards the treatment of performers in the industry. While acting has been seen as competitive and exhausting for dancers, producers have recently taken their well-being more into consideration when making decisions.
"We asked our performing arts students one thing we could do for them. Just one thing that can alleviate their stress or anxiety. Although there were many different responses, the consensus was "have mercy on us." Life is already complicated and getting ready to perform in front of a live audience again makes everyone a little nervous," Broome said.
Within the industry, more conversations about casting and representation in productions have taken place. The focus is more on inclusivity and on black characters as protagonists, not secondary characters.
"I think these kinds of performances remind us of our common humanity. It helps dissolve that perceived barrier between groups of people," Broome said. "These questions will always be in the conversation. We need to approach it from all angles, including the performing arts.