Culture Crush – New York Cartoons and Wine, Jazz and Art, and More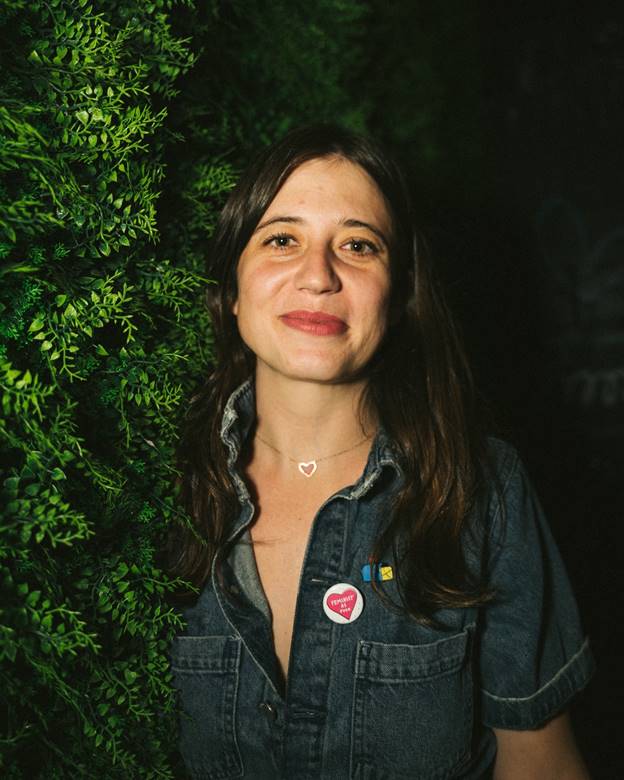 Sonoma
Cartoons + Wine
What better combination than wine and cartoons? For those with a creative idea and a love of wine, join New Yorker cartoonist, author and filmmaker Hilary Fitzgerald Campbell at the La Prenda tasting room for Cartoon lessons. Fitzgerald's early memoirs, murder book, was nominated as Best Non-Fiction Mystery Novel at this year's Bouchercon World Mystery Convention, and she has illustrated books like feminist fight club and Are you my Uber? His second memoir, The pleasure of snacking, is expected to hit bookstores in 2023. Although she resides in New York City, Fitzgerald is a Sonoma-born artist and can't wait to bring her cartoon goodies to her hometown. Join Fitzgerald at La Prenda Tasting Room, 535 1st St W, Sonoma on Thursday, July 21 at 6:30 p.m. or Thursday, August 25 at 6:30 p.m. $50, including supplies and a glass of La Prenda wine. www.laprendawines.com
Sonoma
jazz and the arts
Yet another beautiful combination – art and jazz! Join the Sonoma Valley Museum of Art (SVMA) for Jazzin' It Up at ArtNight, a lively evening of music, food, art, and cocktails, inspired by the museum's current exhibit, "Dancing with Charlie: Bay Area Art from the Campbell Collection." With the music of A Band for All Seasons, a group formed especially for this occasion, including Roy Blumenfeld, Jef Labes, Richard Olsen, Joni Maxx, Paul Robinson and Paul Smith. Take a journey through the evolution of jazz during Charlie Campbell's lifetime, including Charleston, Lindy Hop, Swing and the jazz sounds of North Beach. Appreciate the art, have a drink and shake a leg! This event takes place at the Sonoma Valley Museum of Art, 551 Broadway, Sonoma, from 6-9 p.m. $35 SVMA members, $40 for non-members. A cocktail is included with admission. One must reserve. www.svma.org
Petaluma
Rivertown Revival
This Petaluma staple returns for 2022. Come celebrate the moult at Rivertown Revival!
Food, art and drink for all is guaranteed. And this year, to make up for lost time, Rivertown Revival offers even more. This year's festivities include two days filled with $5 weddings, curiosities and performances by Sean Hayes, La Gente, The Musers and more. There will be a family area for all ages, including crafts and dancing, and a quiet area for weary little ones. Proceeds from the Rivertown Revival benefit the Friends of the Petaluma River, a local non-profit organization dedicated to educating the community about the Petaluma River and its watershed. Throughout the year, the nonprofit organizes river cleanups, free boating programs, nature camps for kids, environmental education classes, community celebrations and more. Rivertown Revival takes place at 100 ED St, Petaluma. July 23-24. 11am-7pm. Tickets from $5 to $40. www.rivertownrevival.com
Saint-Raphael
Married, Single, Mingle!
Looking for something new to do this weekend? Visit Onces Outdoors for Married, Single, Mingle! Join a group of strangers waiting to be friends at the beer garden for light snacks, mixing games that make it easy to meet people, and all kinds of opportunities. The event is co-sponsored by the Society of Single Professionals, the world's largest non-profit singles organization, and benefits the Seva Foundation, a non-profit organization dedicated to the prevention and treatment of blindness. Ounces Outdoors, which opened this summer, is dog-friendly and offers craft beer, cider, wine, and bocce courts. Come discover a new place, try a new beer and make a new friend. Dressy casual attire is suggested for this event, which will be held Sunday, July 24 at Ounces Outdoors, 5800 Northgate Dr, San Rafael. From 3 p.m. to 5 p.m. Tickets $10. www.stayhappening.com
—Jane Vick