Emory University Science Gallery launches with interactive inaugural exhibit "HOOKED" – On Common Ground News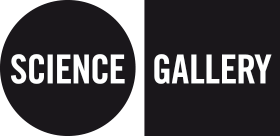 ATLANTE— Emory University's Science Gallery will launch its inaugural exhibition, "HOOKED: When Want Becomes Need," on May 14 at Pullman Yards in Atlanta's historic Kirkwood neighborhood. The free, world-class interactive experience blends science, art, technology and design to deliver a visually compelling and engaging look into the world of addiction and recovery.
"HOOKED" is for young people aged 15-25 and anyone interested in science, art, social contexts and the consequences of addiction and recovery. The exhibition uses engaging mediums, scientific research and provocation to educate and inspire visitors, encourage them to make up their own minds and challenge convention.
"Leading researchers at Emory University are asking cutting-edge questions about addiction and recovery," says "HOOKED" co-curator Hannah Redler-Hawes. "'HOOKED' brings together their work with the work of other international experts and the creations of amazing local and international artists."
Co-produced with the Science Gallery at King's College London, "HOOKED" comes to life in a dynamic environment where a range of films, installations and sculptures examine addiction as a global health issue and a risk inherent in the human condition.
These inspiring visuals explore the different forms of addiction, from drugs and alcohol to gambling, mobile devices and online shopping. This includes dazzling digital installations, an immersive cardboard city made of fast fashion delivery boxes, and much more. A single-story, interactive sculptural figure, titled "We All Seek Rest," allows visitors to bring objects related to their personal journeys of addiction and recovery. "Addictive Stories" Video Installation Highlights Perspectives Based on Real-Life Experiences Through First-Person Narratives
Pullman Yards, a hub for cultural and creative engagement, serves as the perfect backdrop for "HOOKED." The downtown location of this acclaimed venue proves attractive to locals and tourists alike, with easy access to downtown Atlanta and all the city has to offer.
"We couldn't imagine a more relevant way to open our doors to Atlanta, a city with a strong reputation for both science and the arts," says "HOOKED" co-curator Floyd Hall. "Beginning with 'HOOKED', our goal is to continue to share educational, exploratory and enlightening exhibitions that inspire curiosity in our guests, especially the scientists, artists and creators of tomorrow."
Emory University's Science Gallery Presents "HOOKED: When Want Becomes Need"
10 a.m. to 5 p.m., Wednesday to Sunday, May 14 to Sept. 4, 2022. Free. Reservations can be made online at Atlanta.ScienceGallery.com. Entrance without appointment available. Pullman Yards, 225 Rogers St. NE, Atlanta.


Post views:
31