"Every culture has a different idea of ​​what happens when you die": Interview with Five Finger Death Punch's Zoltan Bathory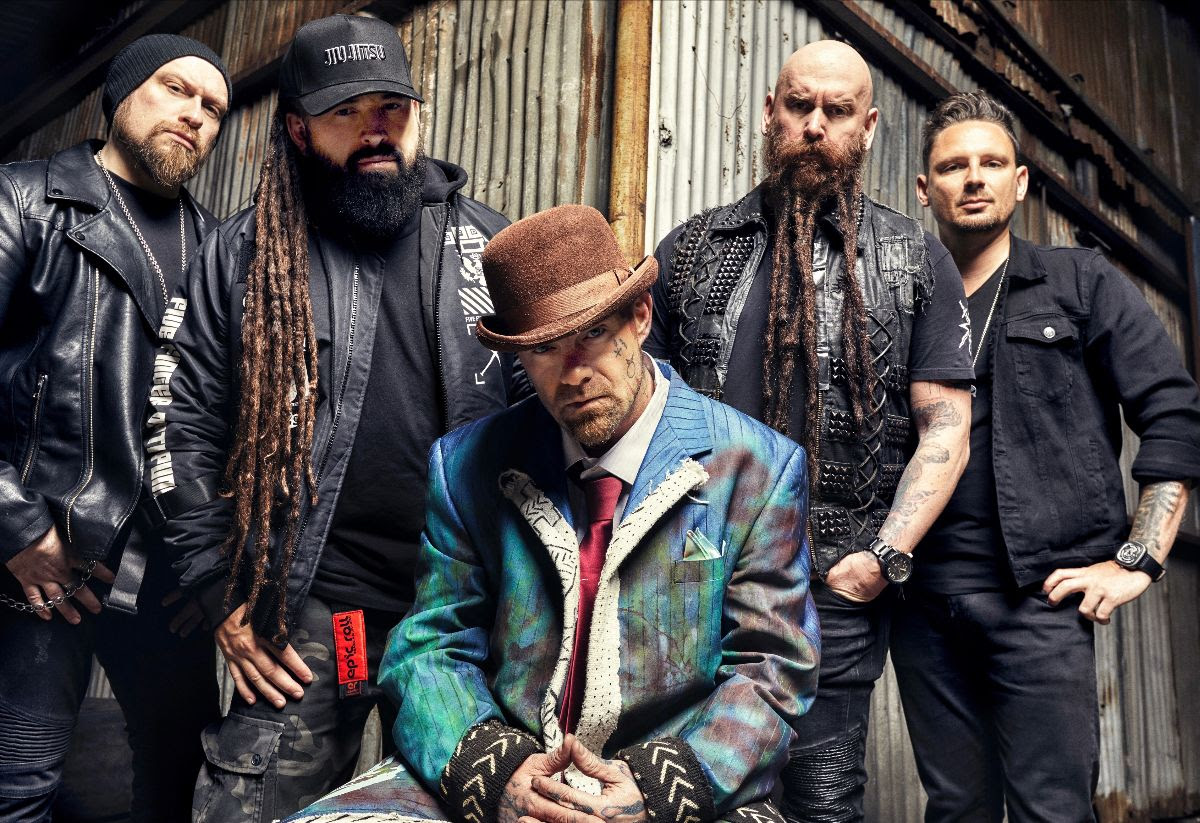 Multi-platinum hardrock powerhouse Five Finger Death Punch keep teasing their next album by releasing a new song"Times like thesevia Better Noise Music. 5FDP recently broke the record for most consecutive No. 1s on Billboard's Mainstream Rock Chart as "Life after deathbecame their 13th #1. The band released the title track, "acknowledgment of debt," and "Welcome to the circusso far, giving fans a glimpse of their most innovative work to date.
You can stream"Times like these" here.
The group's latest album "F8" produced four No. 1 hit singles, including "Darkness sets inwhich previously saw the band tie the record for most consecutive No. 1s on Billboard's Mainstream Rock Airplay chart with Disturbed – a record they have now broken. Already global rock stars who debuted at No. 1 on the rock charts and Top 10 on the Mainstream charts with their 2020 album "F8" in the United States, Austria, Australia, Canada, Finland, Germany, Sweden, Switzerland and the United Kingdom, 5FDP dives into the metaverse with "AfterLife". They created a gamified fan club experience in the form of an interactive virtual world developed on the near-photorealistic Unreal Engine on their Five Finger Death Punch Fan Club app here.
Amassing over 8 billion streams and 3 billion video views to date, 5FDP sold over one million tickets between 2018 and 2020 alone. The band have been lighting up stages across Europe over the past month, with tonight's final show taking place in Finland. Later this summer, 5FDP will go on tour with a special guest Megadeth, occurring in cities across North America. Scheduled to kick off in Portland on August 19, which coincides with the release of "AFTERLIFE," the tour will span more than 30 dates and wrap up in Salt Lake City on October 15. HU and fire of the godspromising an intense night with many facets of heavy rock music.
The band played two concerts in Finland at Sauna Open Air in Tampere on July 8 and the following day on July 9 at Rock In The City Oulu. Chaoszine sat down with the band's guitarist Zoltan Bathory before the show at Sauna Open Air and discussed the upcoming album "AfterLife." You can check out the full video interview below:
If you like the content we make on Chaoszin also subscribe to our YouTube channel. You can do it here. For behind-the-scenes video footage and interview footage, check out our Instagram page here. You can start following our Twitter page here.
You can listen to the songs released from the "AfterLife" album so far below: