GENESIS ANNOUNCES SPONSORSHIP OF THE V&A EXHIBITION, HALLYU! THE KOREAN WAVE, THE FIRST MAJOR EXHIBITION ON KOREAN CULTURE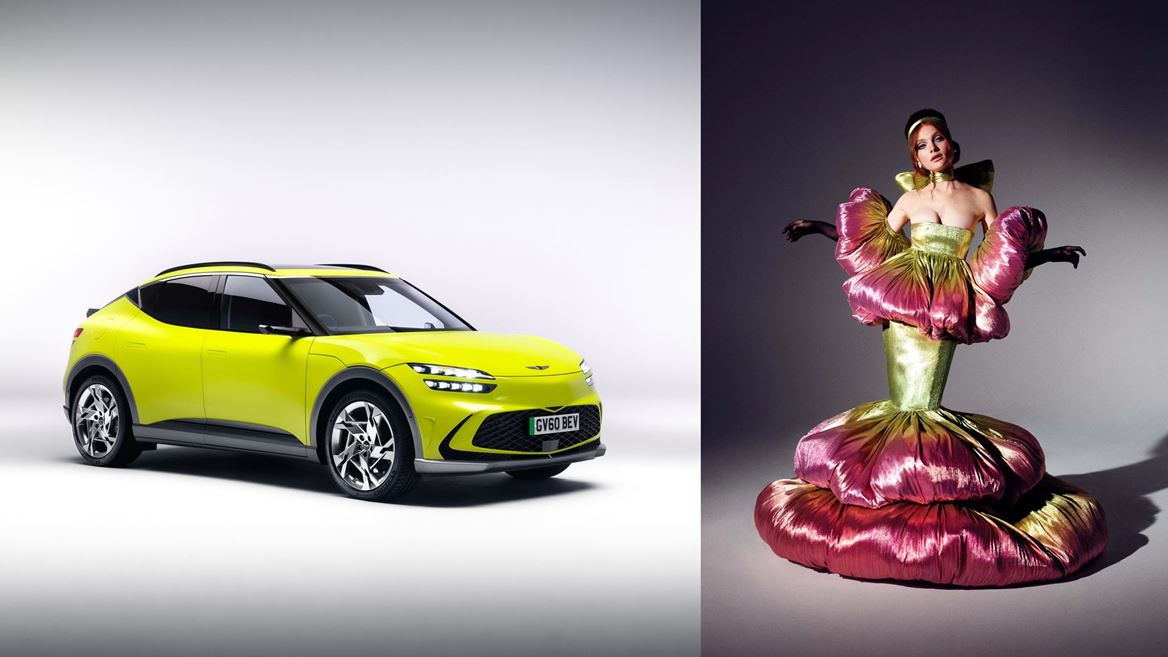 London, UK: The luxury car brand, Genesis, will be one of the main sponsors of the latest V&A exhibition. Hallyu! the korean wave opens in September 2022, the first exhibition of its kind to celebrate South Korea's colorful and vibrant popular culture.
The announcement comes just over a year after the brand launched in the UK, successfully disrupting the market by delivering premium Korean-designed cars with a luxury experience. As a key champion of art and culture, a leader in design and a unique "typically Korean" service offering that focuses on the notion of time, Genesis is the ideal partner to support this first major exhibition on Korean culture.
The elegance of the brand the exterior and interior designs are specifically built around South Korean architectural concepts, "the beauty of white space" and the joy of a minimalist, well-planned area. As a result, Genesis cars are designed in the simplest and most thoughtful way to ensure the look, feel and reality of maximum space. A theme that will be found within the exhibition space as a principle shared with many Korean artists.
Dominique Boesch, Director of Genesis Motor Europe, said: "Building on our success partnerships with the Goodwood Festival of Speed ​​and the Genesis Scottish Open, our new relationship with the V&A further affirms our commitment to the UK, Europe and our customers. Celebrating Korean culture with one of the best art and design institutions in the world is both extremely exciting for a new brand like Genesis, but is in perfect synergy with our goal of design excellence.
From K-Pop costumes and K-drama props and posters, to photography, sculpture, fashion, video and pop culture ephemera, the exhibition will invite visitors to delve into the phenomenon known as the name "hallyu" – which means "Korean wave". Hallyu rose to prominence in the late 1990s, spreading across Asia before reaching every corner of the world and challenging the mainstream of global pop culture today.
Hallyu! the korean wave will explore behind the scenes of the Korean Wave through film, theater, music and fandoms, and highlight its cultural impact on the beauty and fashion industries. The exhibition will feature around 200 objects in four themed sections – including never-before-seen UK loans – alongside pop culture ephemera and digital displays. Highlights will include an immersive recreation of Parasites bathroom set and a range of iconic costumes and accessories seen in K-drama, film and music – including from the hit Netflix series squid game, and outfits worn by different generations of K-pop idols, from PSY to aespa and ATEEZ. It will also feature monumental works of art, including by Nam June Paik, Ham Kyungah and Gwon Osang; twenty haute couture looks by Tchai Kim, Miss Sohee and Minju Kim among others; as well as early examples of advertising and branding, including an original Seoul Olympics poster and Korea's first branded cosmetic from the 1910s. In the exhibition, hallyu will also be used as a gateway to explore the traditional and contemporary Korean culture by linking historical objects with popular culture and socio-political events.
Rosalie Kim, curator of Hallyu! the korean wave, said: "South Korea has captivated the world with hallyu, its vibrant and creative popular culture, which has transformed the image of the country devastated by the Korean War into that of a leading cultural power in the era of social media and digital culture of today. This phenomenon has been amplified by tech-savvy and socially responsible global fans, further raising the profile and relevance of hallyu around the world, and we are delighted to bring his energy and dynamism at the V&A this fall in the first exhibition of his kind."
Bringing Korea's "sonnim" culture to life, Genesis treats guests as if they were guests in their own private homes, with Korean hospitality rooted in the philosophy of Genesis. The USP service is all about saving time for its clients, time that could be put to good use by taking advantage of personal interests. This warm and welcoming nature will be creatively brought to life through a series of programs after the launch of the exhibition, celebrating Korean culture and its impact.
Notes to Editors
The exhibition Hallyu! the korean wave from September 24, 2022 to June 25, 2023.

Adult tickets £20, student and under 26 tickets £13. Tickets are on sale now at vam.ac.uk/kwave

The exhibition was curated for the V&A by Senior Curator Rosalie Kim and Project Curator Yoojin Choi.

The exhibition will be accompanied by a new V&A publication edited by Rosalie Kim. RRP £30.

The exhibition design team consists of Na Kim as Creative Lead, with Studio MUTT as 3D designers.

The V&A has been collecting Korean art and design since 1888 and now holds one of the largest collections of contemporary Korean crafts and design outside of Korea, including graphic design, fashion, and digital art. It was the first European institution to host Korea's flagship National Art Treasures exhibition in 1961 and opened London's first permanent gallery dedicated to Korean arts in 1992.
About the V&A
The Victoria and Albert Museum in London (V&A) is the world's leading museum of art, design and performance with collections unrivaled in their breadth and diversity, spanning 5,000 years of human creativity. It was established in 1852 to make works of art accessible to everyone and to inspire British designers and manufacturers. Today, his goal is to champion the creative industry, inspire the next generation and spark everyone's imagination.
About Genesis
Genesis brings premium cars with luxury experience to Europe. The Korean brand has established itself as a real alternative within the premium segment. With a commitment to hospitality and excellent service, Genesis strives to build sincere relationships with customers and, above all, to respect the greatest luxury – their time. Embodying its unique 'Athletic Elegance' design language, the brand continues to strengthen its range of vehicles and services across Europe after launching five premium luxury vehicles in 2021. Genesis will introduce three electric vehicles in 2022 and, starting in 2025, all-new Genesis vehicles. will be purely electric as part of the brand's vision for a sustainable future. Genesis will also pursue the goal of becoming net zero carbon by 2035.
For more information on Genesis and its definition of premium, please visit www.genesis.com.