Guy Farmer: The Show Must Go On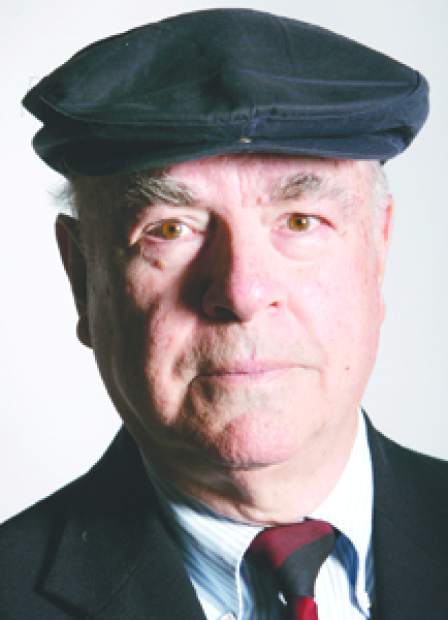 Saturday 20 November 2021
"The show must continue." Longtime Western Nevada Musical Theater Company producer and director Stephanie Arrigotti and her production team lived up to that old show business slogan earlier this month when they presented "Once Upon a Mattress" at the community center despite seemingly insurmountable obstacles. How did they do it?
"I wasn't sure this production ('Mattress') could finish its run until the final curtain fell last Sunday," Arrigotti – let's call her Stephanie – told me in an email interview. . It was a new level of stress for a producer who had been directing popular musicals at the community center for over 30 years.
Here's what happened: On November 1, five days before the scheduled opening of "Mattress," Stephanie's principal lady Darby Beckwith tested positive for COVID-19. "Not only did the show go without a lead actress," Stephanie said, "there were concerns that the rest of the cast was infected." Stephanie called Melanie Bratsch, who had played a lead role in "Mamma Mia" three years ago, and told her that she "was born to play" the role of Winnifred in "Mattress".
"Unfortunately," Stephanie added, "she only had four days to learn the role." While Bratsch told Stephanie she couldn't learn the role so quickly, our intrepid producer was ordering costumes for her new lead actress online. But wait, there is more.
Bratsch "worked as hard as a human could work," continued Stephanie, so hard in fact that she lost her voice on November 3, three days before the show opened. "And we were here with two fabulous Winnifreds, one with COVID and a mute," Stéphanie lamented. But the show has to go on, so Stephanie recruited veteran WNMTC performer Andie Wilkerson to sing the lead role of the orchestra pit on opening night, and that's exactly what happened, to the greatest pleasure of the public.
The Carson City audience only supports our local theater company. Beckwith returned to sing the part of Winnifred last Saturday when I saw the exhilarating show. Everyone was happy and Stephanie survived the most serious challenge of her successful career. The show continued.
"We are so lucky to have an incredible talent like Stephanie to bring incredible theater to our community," said chamber director Ronni Hannaman, and I totally agree because I believe live theater is essential to the quality of life and culture of a community. health.
"We strive to uplift the community economically, culturally and personally," Stephanie told me. "Performing arts organizations (like the WNMTC) enrich the image of our capital and provide cultural opportunities for those who live here. Do they ever do, because most of the artists in his shows are recruited from the region.
Stephanie's loyal and talented production team includes choreographer / assistant director Gina Kaskie Davis, conductor Kevin Murphy and vocal director Judy Monson. They work as a team to produce live shows that attract clients from 20 states and Canada. Another team that contributes to our quality of cultural life is the husband / wife duo of David and Elinor Bugli, who promote classical and jazz music – including the popular summer music festival "Jazz and Beyond" – in our city for over 25 years.
I've seen many community theater productions over the years, most recently at the prestigious Carpenter Center in Long Beach, and WNMTC shows are at the top of my list. So how about bringing these high quality musicals to the Stephanie Arrigotti stage at the Bob Boldrick Theater? She deserved it because she owns this scene.
Guy W. Farmer is a proud patron of the Western Nevada Musical Theater Company.