I love basketball for the game – and politics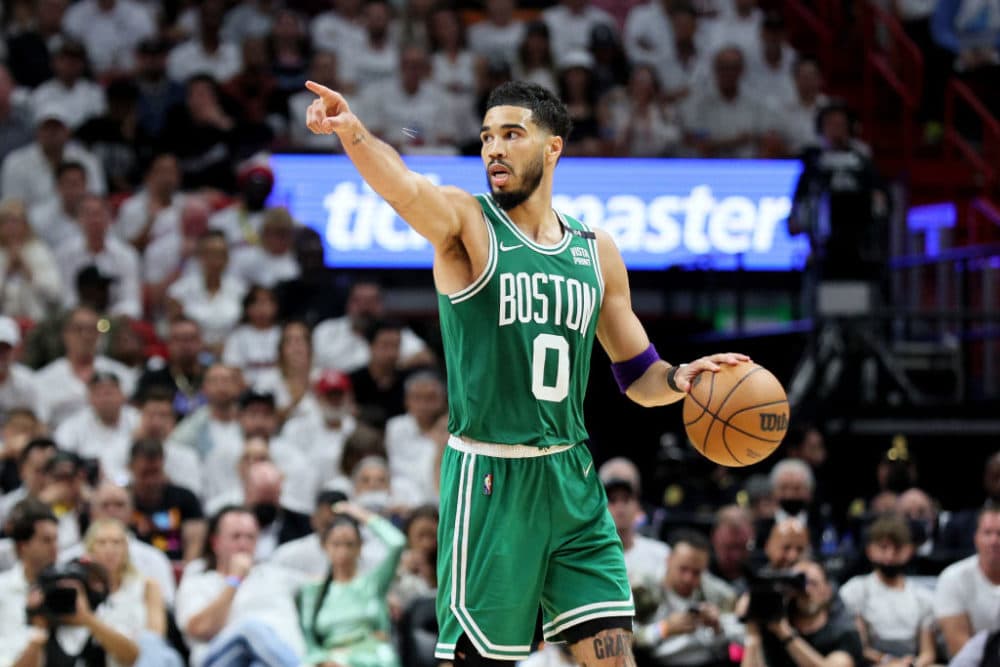 As the Boston Celtics battled their way to the NBA Finals last week, I reflected on why professional basketball has become my favorite sport over the years. My appreciation for the nuances of the game grew when I started playing ball regularly at the age of 20. I love game speed for television. I like that there are no head injuries that regularly change the course of a player's life. And of course, it doesn't hurt to have a winning team again.
But what puts the NBA and WNBA above for me is how they have led major league sports in political outspokenness. While football, baseball, and hockey have too often remained silent or suppressed forms of player protest, basketball has increasingly spoken out on issues of social justice.
In the wake of George Floyd's murder, the NBA and WNBA put prominent "Black Lives Matter" signs on the court during every playoff game; each player chose a social justice slogan to put on their shirt; the coaches have created their own "Coaches for Racial Justice" coalition; and some, like Doc Rivers of the Philadelphia 76ers, used press conferences to deliver emotional speeches about police killing black people.
After back-to-back shootings at Buffalo and Uvalde last month, Golden State Warriors coach Steve Kerr declined to talk about basketball during his playoff press conference, instead making an impassioned plea for reform firearms.
And, just last week, the Miami Heat and Boston Celtics collaborated to do something I've never seen before in professional sports: After a moment of silence for the victims of the school shooting in Uvalde, the announcer asked fans to "contact your senators by calling 202-224-3121 to leave a message asking for their support of common sense gun laws," then said, "You can also make changes to the ballot boxes.
Shit ! And that was in Florida.
Ultimately, this has been a player-led movement. LeBron James, the best ball player of his generation, deserves a lot of credit for speaking up throughout his career. His leadership on issues of racial justice helped set a new tone for the league – departing from the studied silence of the 80s and 90s and picking up where Bill Russell and Kareem Abdul-Jabbar left off. A new generation of players like the Celtics' Jaylen Brown and Enes Freedom (née Kanter) have picked up the slack with their own activism.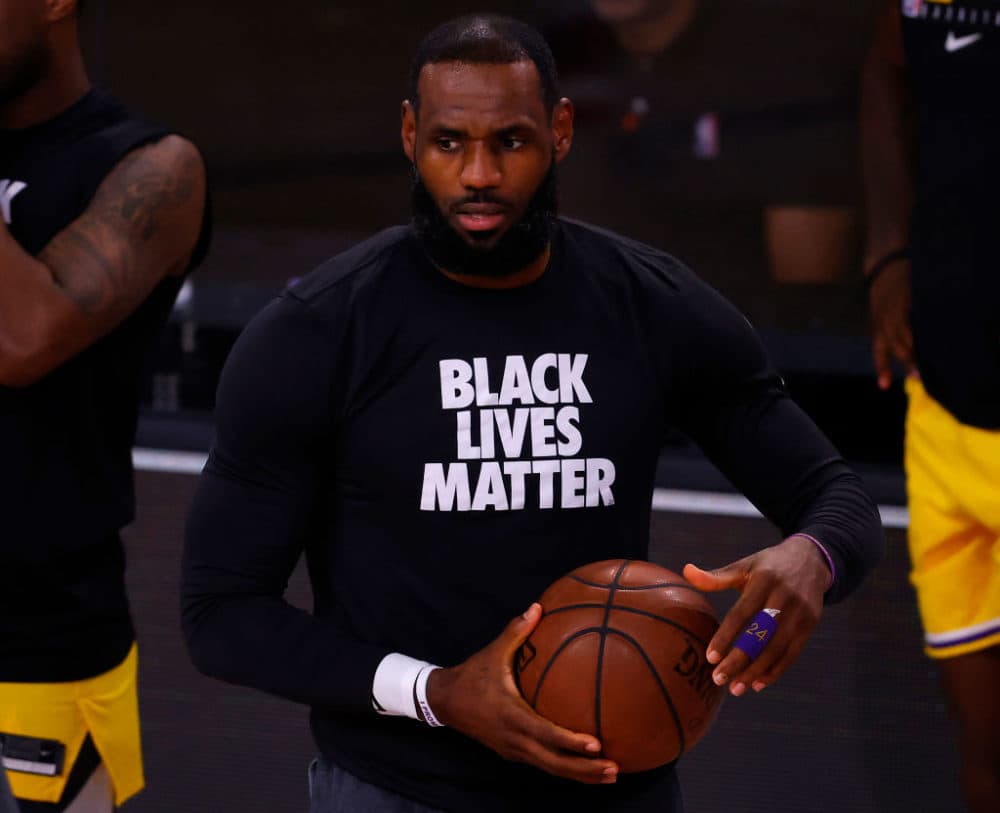 The WNBA was even more impressive. Two years ago, the entire Atlanta Dream roster took on their team owner Kelly Loeffler, who was then a Republican candidate for the US Senate, over her anti-Black Lives Matter stance. It inspired the rest of the league to support Reverend Raphael Warnock in his winning bid to become Georgia's first-ever black senator.
Future Hall of Famer Dwayne Wade has been powerfully public in support of his trans daughter, Zaya. And it's been impressive to see Charles Barkley, who once said 'I'm not a model', take an increasingly vocal stance on gay and trans rights from his platform on the commentary show the most influential in sport.
I don't want to overstate the matter. The NBA is a profit driven league. In 2019, owners — and players too, notably LeBron — were keen to choose big revenue potential in mainland China over support for democracy protests in Hong Kong. It wasn't the best moment in the league.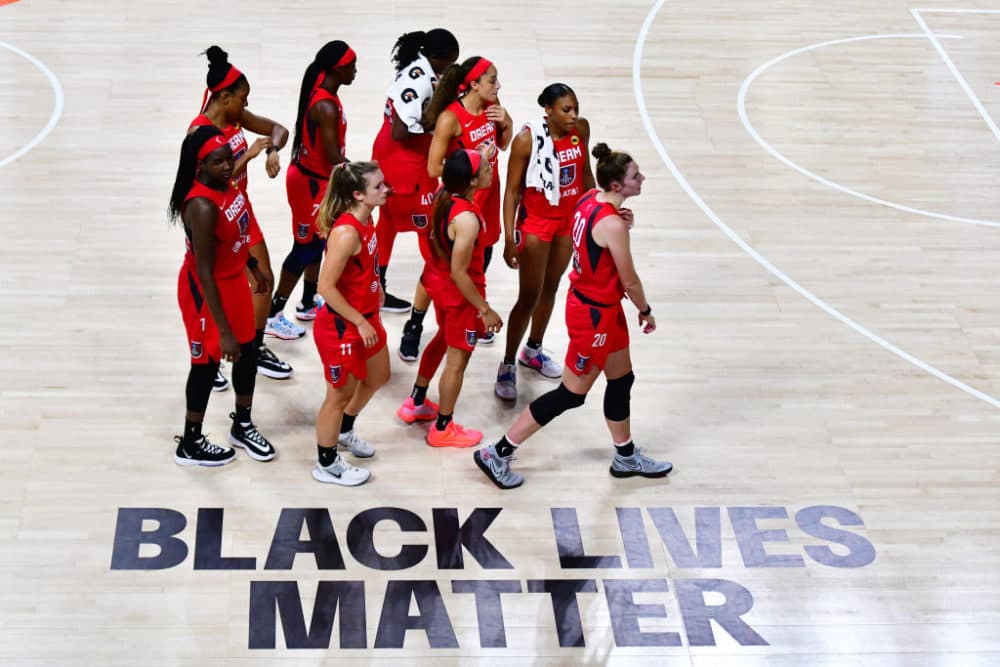 But that's part of the problem: to some extent, political change in the NBA Is have to do with money.
Political divisions in America run so deep that companies and trade associations must choose their audience. Disney was forced to decide this year whether they would abide by Florida's "Don't Say Gay" legislation or oppose it. Their consumers and employees were no longer willing to interpret silence as common ground. The same is true in professional sports. The fanbase and staff of the NBA and WNBA have changed: Silence about the shooting sprees and murder of unarmed black Americans is no longer acceptable.
I attribute much of this change to a growing recognition and adoption, throughout the 2000s, of basketball as a celebration of black culture. LeBron, Giannis, Durant, Candace Parker, A'ja Wilson – they're not just great players, they're the face of their sport. And they're backed by nearly 75% black player majorities in the NBA and WNBA.
Over time, star power has translated into corporate sway. Constant pressure from black athletes slowly forced the league to hire more black coaches, assistant coaches and front office staff, pushing it toward greater political investment in social justice outcomes at the executive level. Meanwhile, owners like Donald Sterling of the Los Angeles Clippers, who has a habit of making racist remarks, have been kicked out as culture change left them behind. (It should be noted that while the process has been too slow for many, the NBA has also made significant progress in hiring female assistant coaches and looks set to be the first of the big four American sports leagues. to hire a female head coach.)
Fans who don't like the direction basketball is going have moved on to other sports, while people like me are more invested in the game.
Constant change has a snowball effect. Fans who don't like the direction basketball is taking have moved on to other sports, while people like me are more invested in the game. That same kind of momentum has helped push football forward in the other direction. At least until the second half of Trump's presidency, the NFL seemed happy to play footy with the president – especially here in Boston with Kraft, Belichick and Brady. It would never have flown in the NBA.
Last week, Major League Baseball finally stepped up in a new way when the Yankees and Tampa Bay Rays collaborated to post facts about gun violence on their social media platforms rather than sharing updates. day of their game. Many fans were unhappy. But hopefully it's a sign of things to come for this sport.
Many Americans push back against the intersection of sports and politics. They look to their favorite teams to break free from the daily grind of our National Division and ask, "Why can't sport just be sport?" It's an answer that fails to understand the role sport has long played in our politics – from Muhammad Ali and Billy Jean King to Colin Kaepernick and Megan Rapinoe.
It is precisely because it touches our lives so deeply that we need sport to uphold justice.
Go Celtics.
Follow Cognoscenti on Facebook and Twitter.