Lakewood Diversity Potluck unites community through food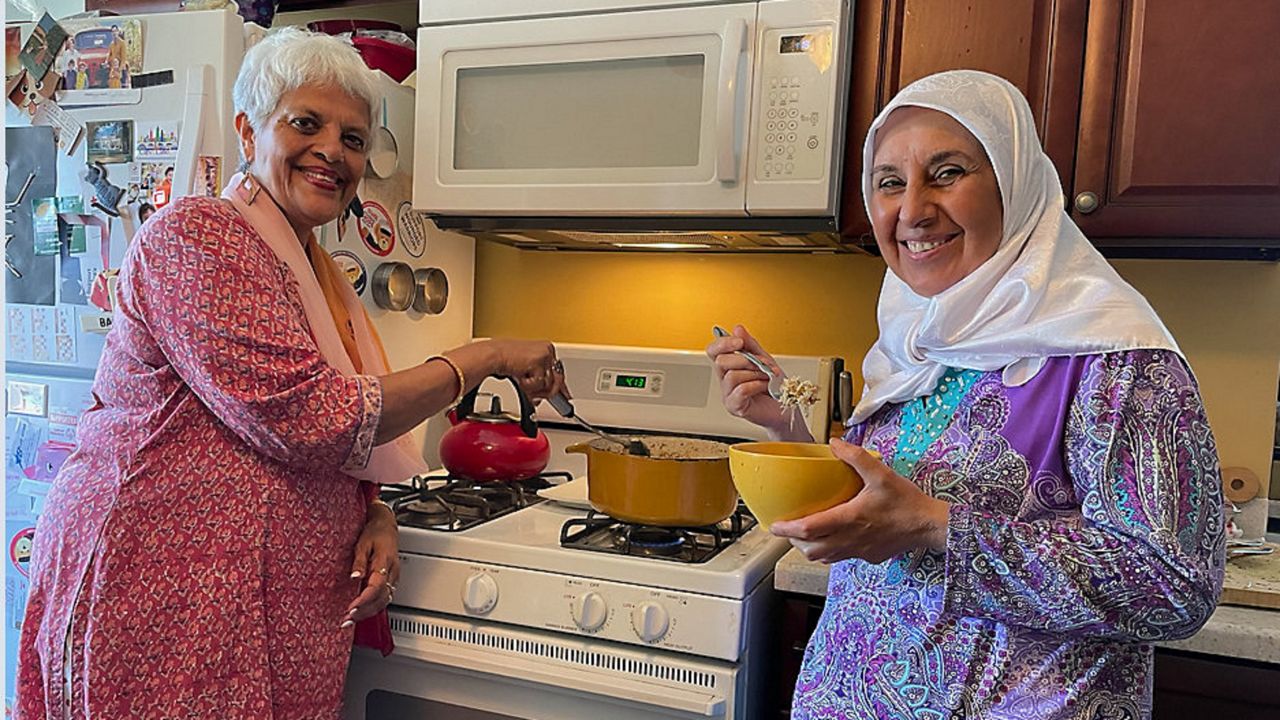 "I make a dish called lamb biryani," Walker said.
Walker said she was from India and her heritage inspired her to prepare the festive rice dish for Lakewood Diversity Potluck. She said she's been known to bring the dish every year.
"It's the first time we've eaten the dish [sic] potluck. But before that, every year I did it," Walker said.
This year, Walker cooked with her Palestinian neighbor, Nahida Farunia, whom she has known for some time.
"More than 15 years, almost," said Farunia.
Farunia said she founded the potluck at Garfield Elementary School.
"I was part of the PTA and decided to do a potluck dinner, where everyone brings their own dish and [cultural] stuff, clothes, music, food, and bring it to school and we'll make it a night [at] school," said Farunia.
She said she and Walker became friends as Lakewood's Community Relations Advisory Board embraced the potluck concept.
"I took this idea, and I also used it in the community of Lakewood [Relations] Advisory [Commission]and we started in [Ohio State Senator's] Nickie Antonio's garden," Farunia said.
Both Farunia and Walker said they experienced racism in the area. Walker added that the potluck provides a unique opportunity to help people from different cultures get to know and understand each other.
"It's a small enough community that we can really get to know each other and, you know, do things like this together," Walker said.
Farunia said nothing brings people together like food.
"If you eat from my dish, [we] are friends," Farunia said.
She used a simple analogy to show what an inclusive environment might look like.
Opening her hand, Farunia said, "In the palm of the hand, which is the community, we all unite together, as one community. If you break or cut one of your fingers, can you use any of the others? No. You're missing something and that's what we are [as] Human being. We must be together, united.