More Latinos in Nursing Needed for Culturally Appropriate Care | Latin Voice | Chicago News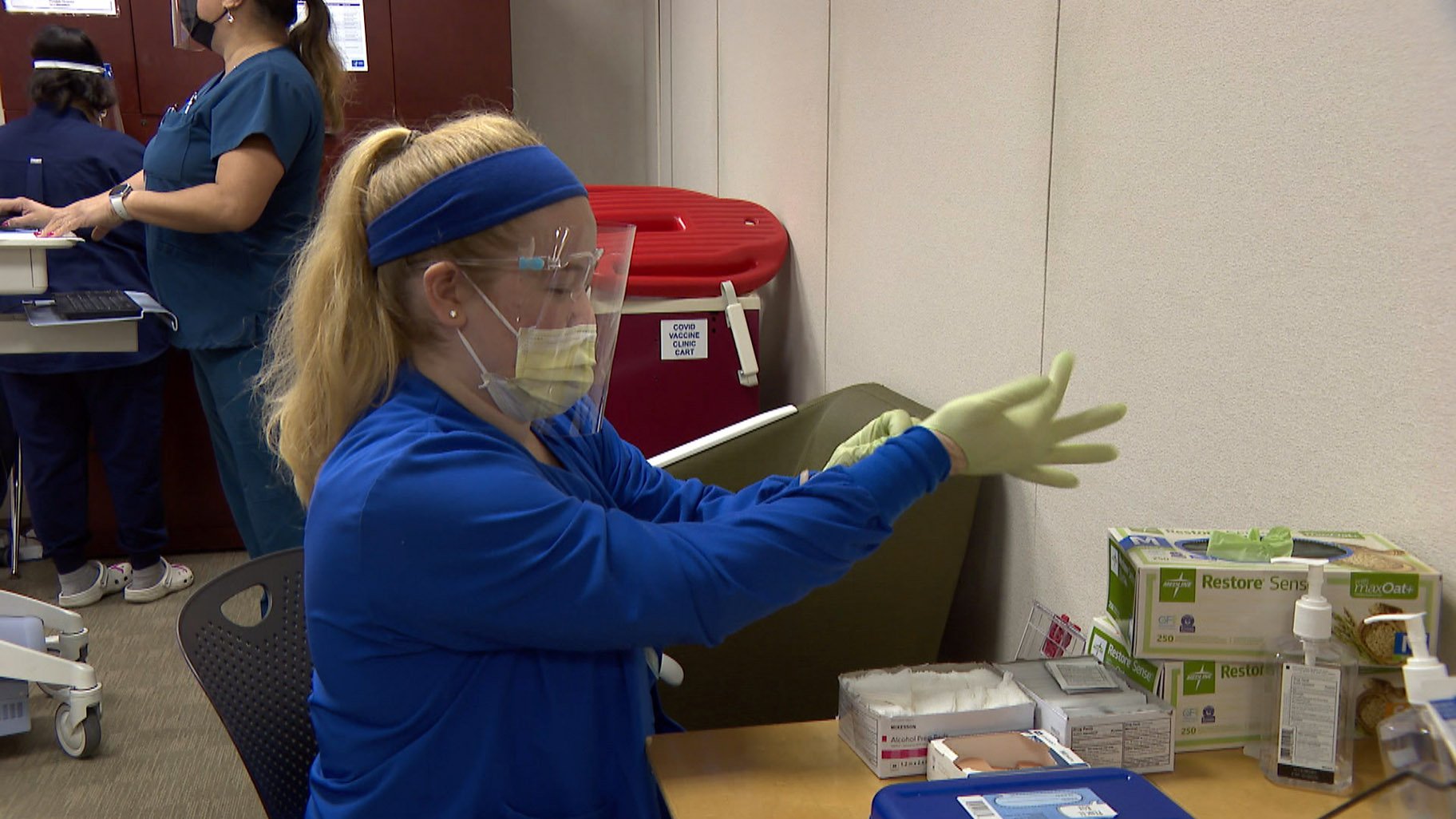 Throughout the years of the pandemic, nurses across the country have been on the front lines of all aspects of COVID-19 care, making an already difficult profession increasingly difficult.
A recent McKinsey poll found that 29% of RNs said they were likely to leave their position working directly with patients or even leave the workforce altogether.
As the U.S. population ages and needs more health care — and the U.S. population continues to become increasingly Latino — finding ways to attract more people, especially Latinos, into nursing is essential to providing effective health care.
Esther Sciammarella, executive director of the Chicago Hispanic Healthcare Coalitionsaid hiring more bilingual nurses is just the first step to providing culturally appropriate patient care.
"Cultural competency means knowing the belief system of the culture of the people you serve," Sciammarella said. "Sometimes you need consultation from the whole family. Sometimes you don't just explain to the patient, but you have to explain to the different members of the family…the culture, especially in the Latino community, the family is part of the whole picture, everyone is working together.
Gladys Riello teaches at the College of Nursing at Chamberlain University, where she is also pursuing her doctorate in nursing practice. She is currently a teacher at Chamberlain University Addison Campus, where she teaches health assessment to freshmen and pediatric nursing to juniors and seniors. Riello said the main concerns about entering the nursing profession that she hears from her students are financial.
"A lot of our students or applicants work full time and in the Latin American community, we know that a lot of us are helping our parents…So I know financial constraints can be a really big hurdle for students," Riello said. "There are also the constraints of being worried that they won't make it in the Latino community. We know our parents sacrificed so much for us to come and we want to make them proud. So we have these high standards on our shoulders that we want to succeed and fear can sometimes get in their way.
---