New York: 5 gallery exhibitions explore the work of artists Amanda Williams, Vivian Browne, Shikeith, Alberta Whittle, Alanis Forde and Akilah Watts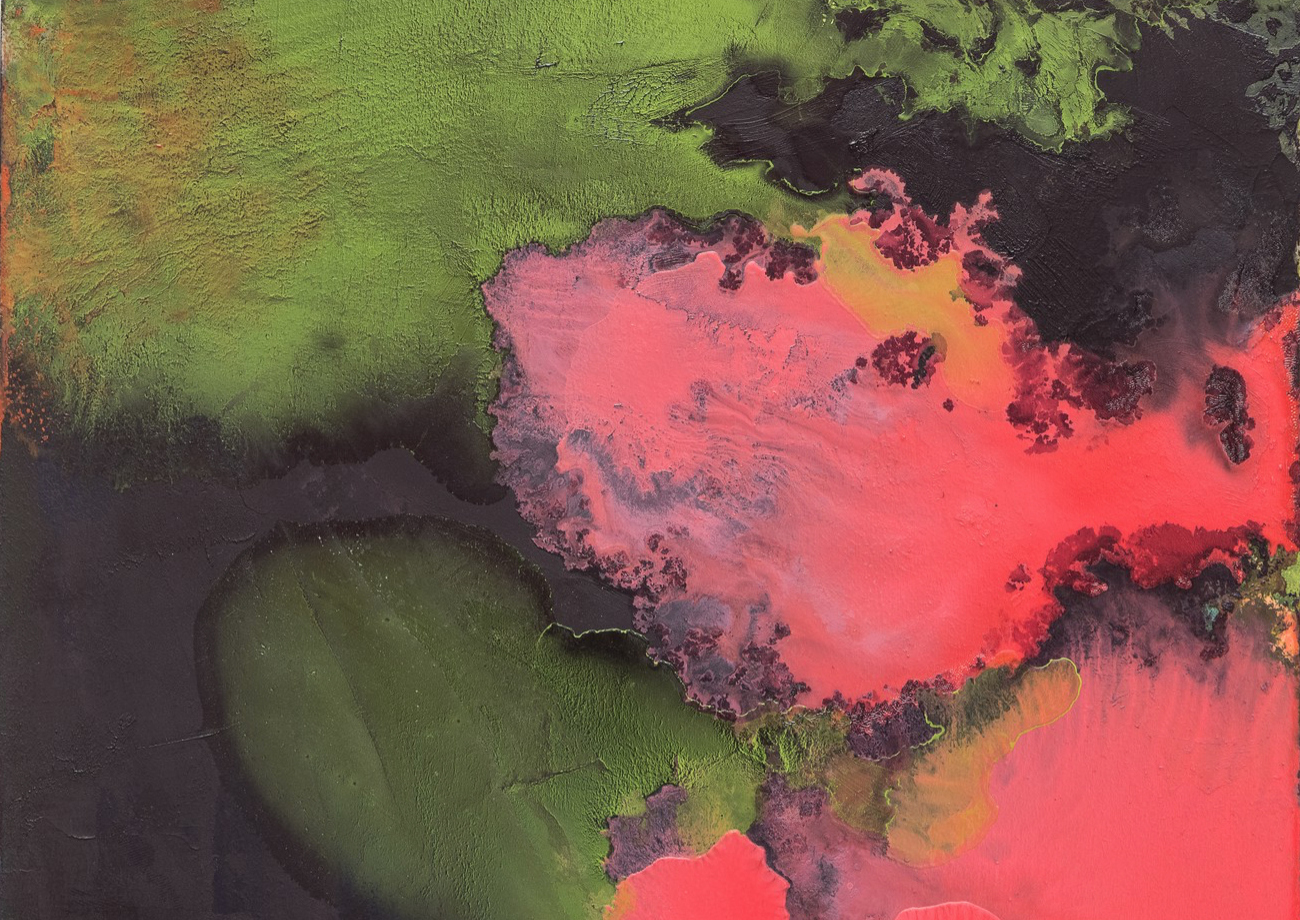 IN NEW YORK CITY, five must-see exhibitions are dedicated to Amanda Williams, Vivian Browne, Shikeith, Alberta Whittle, Alanis Forde, and Akilah Watts. The artist works in a variety of mediums, primarily painting. The group includes three artists from Barbados; Shikeith and Whittle present their first solo exhibitions in New York; and three of the gallery's exhibitions end this weekend:

AMANDA WILLIAMS, "CandyLadyBlack (The Champagne is Burned)", 2022 (oil and mixed media on wood panel, 20 x 20 inches / 50.8 x 50.8). | © Amanda Williams, photo by Jacob Hand
Based in Chicago Amanda Williams states in his biography that his practice "uses color as a means to draw attention to the complexities of race, place and value in cities". An artist trained as an architect, for her first exhibition at Gagosian Gallery, Williams presents new paintings from her ongoing series What Black Is This, You Say? (2020–). Made in 2022, the abstract paintings are based on a palette of nine colors inspired by Now and Later and Jolly Rancher candy hues. The long title of a painting Williams made last year – "What is black, you say? – Although rarely recognized as such, 'The Candy Lady' and her 'Candy Store' provided one of your first examples of black business, cooperative economy, black female CEOs and good customer service "-black (24.07.20)" – informs the concept of the current exhibition of the artist and discusses the cultural symbolism of his palette.The exhibition is curated by Antwaun Sargent, director at Gagosian.
…the paintings celebrate the local "candy lady" – a staple of black urban neighborhoods in the Midwest and Southern United States – as a source of strength, tenderness and joy, and as an overlooked symbol of black women as economic role models and community leaders.

ALANIS FORD, "Sages", 2022 (48 x 48 inches). | © Alanis Ford, courtesy of the artist and gallery 1969
Both Alanis Forde and Akilah Watts are originally from Barbados and are currently artists-in-residence at Mana Contemporary in Jersey City, NJ, through the Monira Foundation and ArtleadHER. Many consider Barbados a vacation destination, for these artists the island is home. Their figurative paintings explore the Barbadian experience with Forde channeling fantasy and Watts focusing on identity and belonging. The exhibition is organized by John Wolf,

Installation view of "Shikeith: Grace Comes Violently" (East Gallery), Yossi Milo Gallery, New York, NY (2022). | Courtesy of Yossi Milo Gallery
For his first personal exhibition in New York, "grace comes violently", shikeith presents 21 works made between 2019 and 2022 that span photography, sculpture, installation and video. According to the description of the exhibition, the artist "envisions the quest for grace as an often violent process of unraveling and evolving, drawing on the experiences of queer black men, who have had to make and redo their own rituals of spiritual nourishment". During the show, "Shikeith: Notes to Become a Spill," the first monograph of the artist is in progress published by Overture. Born in Philadelphia, Pennsylvania, Shikeith is currently based in Pittsburgh.
Shikeith "advances his meditations on the color blue to articulate the inner worlds, the strange and the ecstatic".

VIVIAN BROWNE, "The Gathering", 1973 (acrylic on canvas, 55 x 65 inches / 139.7 x 165.1 cm). | © Vivian Browne, courtesy of Ryan Lee Gallery
In 1971, Viviane Browne (1929-1993) travels to West Africa, a profound experience that transforms his practice. When Browne returned to New York, her work shifted from largely figurative to abstract. "The phrase was an abstract idea — not a summary of a particular thing, but a summary of a particular feeling, a particular environment, and an experience," Brown said. "The colors were much more raised; the use of the model was there because it permeates everything I have seen or reacted to in Africa. The exhibition features eight paintings and five works on paper from his Rarely Seen Africa series. None of the works have been shown publicly since 1993 and they are shown together for the first time since 1974. fully illustrated catalog featuring an essay by Leslie King-Hammond documents the exhibition.
This exhibition is a timely opportunity to consider the omission of African American artists from the discourse of abstraction, as well as the place African art occupies within the spectrum of American modernist traditions. —Leslie King Hammond

ALBERTA WHITTLE, "Playing numbers under Auntie Ramona's eye (Happy Vale)", 2022 (acrylic, fabric hoodie, raffia and cowries on canvas, 42 x 16 inches / 106.7 x 40.6 cm). | © Alberta Whittle, courtesy of the artist and Nicola Vassell Gallery
As her biography indicates, the Barbados-born Bridgetown practice Alberta Whittle is "motivated by a desire to manifest self-compassion and collective care as key methods to combat anti-darkness", which may come from strangers or one's own family. Growing up, the artist's grandfather insisted on adhering to strict social and cultural codes and supposedly respectable behavior. For her first solo exhibition in New York, Whittle presents paintings, tufts, drawings and a 32-minute single-channel video installation. Produced this year, the new body of work "invokes a journey of assimilation, resistance and healing for herself, her family; indeed, for each of us driven to "cover up" to get by. The exhibition is curated by Arianna Nourse at the Nicola Vassell Gallery, a black woman-owned art gallery in Chelsea. Whittle lives and works in Glasgow and currently represents Scotland at the 59th Venice Biennale. CT
BOOKSHELF
Amanda Williams was among the artists featured in "Reconstructions: Architecture and Darkness in America", which was published last year on the occasion of the exhibition of the same name at the Museum of Modern Art in New York. The publication of Shikeith's first monograph coincides with his exhibition at the Yossi Milo Gallery. Currently available directly through Aperture, "Shikeith: Notes for Becoming a Spill" will be widely released on July 19. An illustrated whole exhibition catalog, with an essay by Leslie King-Hammond, papers "Vivian Browne: Africa Series, 1971-1974" at the Ryan Lee Gallery. Also consider the "Alberta Whittle – How Flexible Can We Make Mouths," which documents the artist's 2019 exhibition at Dundee Contemporary Arts in Dundee, Scotland.
TYPE OF SUPPORTING CULTURE
Do you like and appreciate the type of culture? Please consider supporting its ongoing production by making a donation. Culture Type is an independent art history project that requires countless hours and expenses to research, report, write and produce. To help support it, make a one-time donation or sign up for a recurring monthly contribution. It just takes a minute. Thank you very much for your support.