"Picasso and Chanel": the exhibition explores a meeting of minds and mutual interests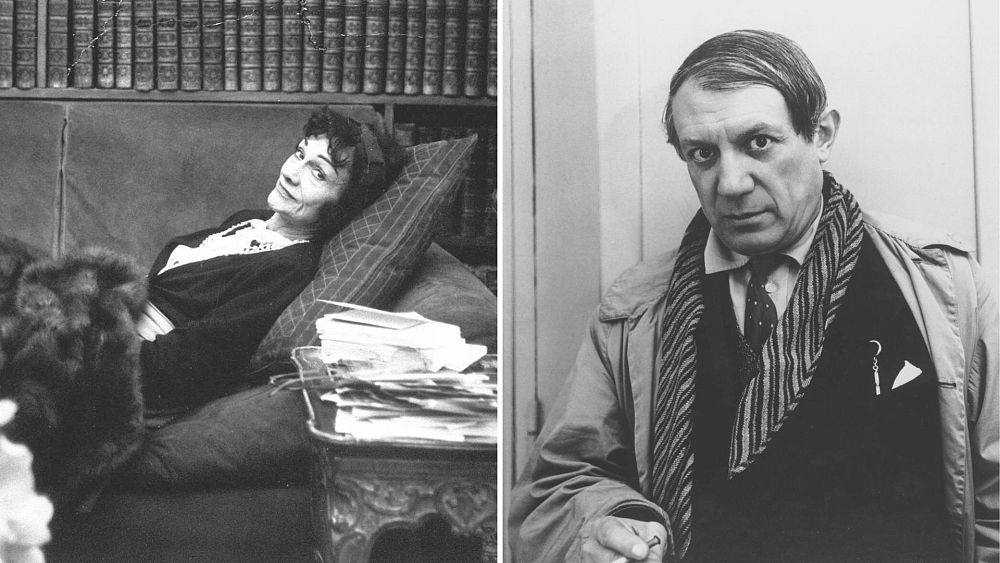 A new exhibition in Spain reveals the close relationship between cubist art superstar Pablo Picasso and fashion grande dame Gabrielle "Coco" Chanel.
The exhibition at the Thyssen-Bornemisza Museum in Madrid highlights the works of the two creative giants of the 20th century side by side and shows how Picasso's art was imbued with the designer's ideas for texture and form.
"Chanel and Picasso are committed to their century. Their life, entirely devoted to creation, remains contemporary", declares Hélène Fulgence, director of Heritage Chanel.
"Interpreters of their time, they captured the spirit of their times and implemented aesthetic revolutions that echoed the profound transformations of society," she added.
How did the two icons meet?
Chanel and Picasso first met in the spring of 1917 and they became close and lasting friends.
Chanel socialized with the Spanish artist and his wife at the time – dancer Olga Khokhlova – when Picasso was an active participant in Sergei Diaghilev's ballet, collaborating on sets and costumes.
According to Fulgence, Chanel's introduction to Picasso was really his "gateway to the artistic world in the spring of 1917".
The Spanish artist and fashion designer has collaborated twice, both with surrealist artist Jean Cocteau.
They first worked on "Antigone", a modern adaptation by Cocteau of the play by Sophocles, created in Paris in 1922.
The sets and masks for the play were created by Picasso and its costumes by Chanel.
They then worked together on Serge Diaghilev's Ballets Russes "Le Train Bleu" in 1924.
Reevaluating Picasso's Toxic Masculinity
Picasso is often criticized for his treatment of his many lovers, two of whom committed suicide, but this exhibition aims to show another side of the artist.
Museum director Guillermo Solana says, "Now that the debate about Picasso's toxic masculinity is so topical, I want to say that this exhibit turns off that toxic masculinity."
"Precisely because Olga and Gabrielle Chanel play a central role and he (Picasso) is placed in a very different context. I think it will enrich our vision of Picasso and distance him from certain stereotypes and certain subjects", explains he.
What does the exhibition present?
"Picasso and Chanel" is divided into four main sections covering the period from 1915 to 1925.
The first section titled Chanel style and cubism features a series of paintings and clothing that show the influence that Picasso and the Cubist art movement had on Chanel's fashion design.
The similarities are evident when looking at the geometric language of straight, angular lines seen in both Cubist paintings and Coco Chanel's early designs.
Another commonality with Picasso's work is Chanel's use of monochrome shades.
In the second section of the exhibition, visitors can learn about Picasso's relationship with his first wife, Olga Khokhlova, through a series of portraits he made of her.
The last two sections look at the projects on which Chanel and Picasso collaborated, such as on Antigone and The Blue Train.
'Picasso and Chanel' at the Museo Nacional Thyssen-Bornemisza until January 15, 2023.