Smithsonian's Craft2Wear show opens October 20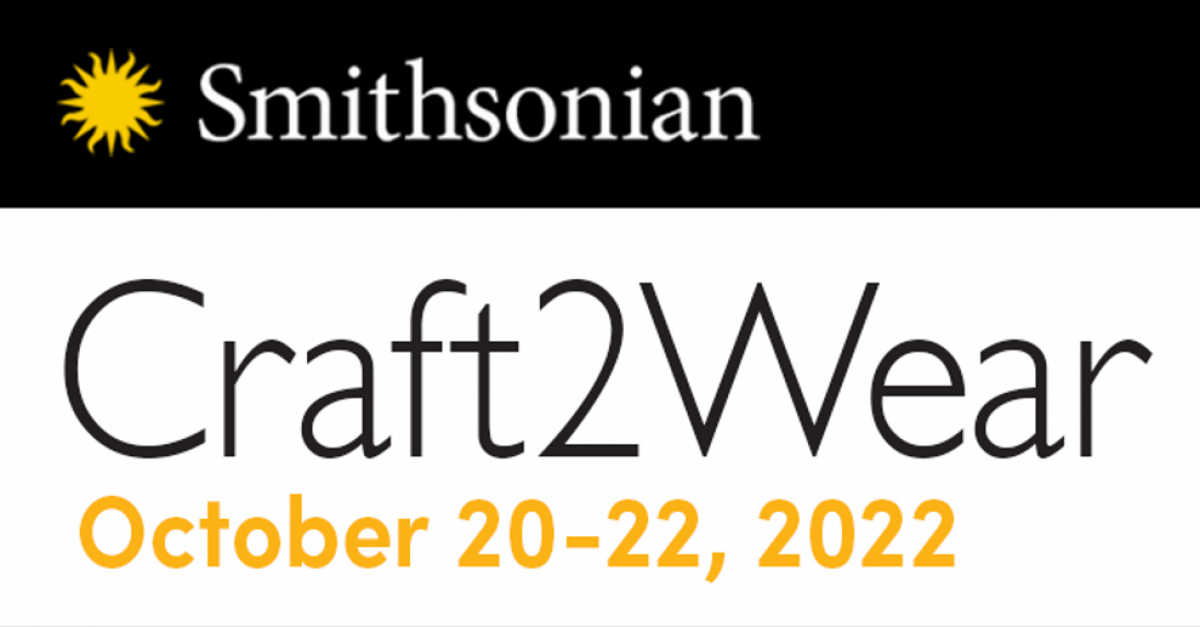 The 15th annual Smithsonian Craft2Wear show will take place October 20-22 at the National Building Museum in Washington, DC. Held in person for the first time since 2019, the show showcases the work of the country's finest jewellery, leather and ready-to-wear artisans. The works will be exhibited and put up for sale; serious collectors and casual buyers will find unique pieces in a wide price range. Tickets are available for purchase.
The theme of this year's event is Find Your Fabulous, a chance for shoppers to experiment with on-trend fashions, materials and fabrications to recreate and invigorate their garments. The show will take place at the National Building Museum at 401 F St. NW in Washington, DC Admission is $20 at the door or $17 in advance online. The show's preview night on October 20 offers a prime opportunity to view and purchase wearable art while enjoying cocktails, hors d'oeuvres and a fashion show.
The Sultan Qaboos Cultural Center (SQCC) of the Embassy of the Sultanate of Oman will partner with the Smithsonian Women's Committee for this year's Craft2Wear Show. The SQCC will also exhibit Omani Sultanate fashion, jewelry and perfumes and other wearable art.
This year's event honors the late Judy Lynn Prince, a member of the Smithsonian Women's Committee who founded the Craft2Wear Show. She was a passionate supporter of Craft2Wear, and the committee honors her vision and support for the show over the years.
The Smithsonian Women's Committee produces the show to celebrate the best in contemporary American craftsmanship and design. Proceeds support grants to the Smithsonian for innovative education, outreach, and research projects. The committee has awarded more than $13 million in grants and endowments since 1966.
About the Smithsonian Women's Committee
The Smithsonian Women's Committee is dedicated to advancing the Smithsonian's mission to increase and disseminate knowledge. Founded in 1966, the committee celebrates American craftsmanship through the Smithsonian Craft Show and the Smithsonian Craft2Wear Show. It awards grants and endowments throughout the Smithsonian from funds raised at its shows.
# # #
SI-290-2022