Finally, Charleston is ready for a Spiegeltent.
Throughout December, the Charleston Gaillard Center will present one right on its lawn, tempting anyone who passes by Calhoun Street.
What is a Spiegeltent, you ask?
Its origins date back to Belgium in the 1800s, when they were used as dance halls. The Flemish word translates as "mirror tent". In the 1920s, they popped up in the Weimar Republic, hosting the likes of pre-Hollywood luminaries like Marlene Dietrich and traveling across Europe to entice audiences with an irresistible mix of lavish and sleazy.
These days they are the darling of international art festivals from Edinburgh to New Zealand, providing tinkling glass cabarets and bringing patrons and performers together to swap notes and enjoy performances.
Transportable tents can come together in one place and then separate for another, but they are by no means bare bones. Furnished inside and out, the Spiegeltents arrive in grand style.
Painted bright red, they are embellished with stained glass, framed in sumptuous rich woods, topped with dramatic skylights and dazzled with mirrors. Around the perimeter, patrons in plush booths partake in bottle-serving libations while others sit in the center of all the action.
Darling of the arts
I myself have been pushing for a local viewing of this circular, splashy art spot since I first heard about it two decades ago.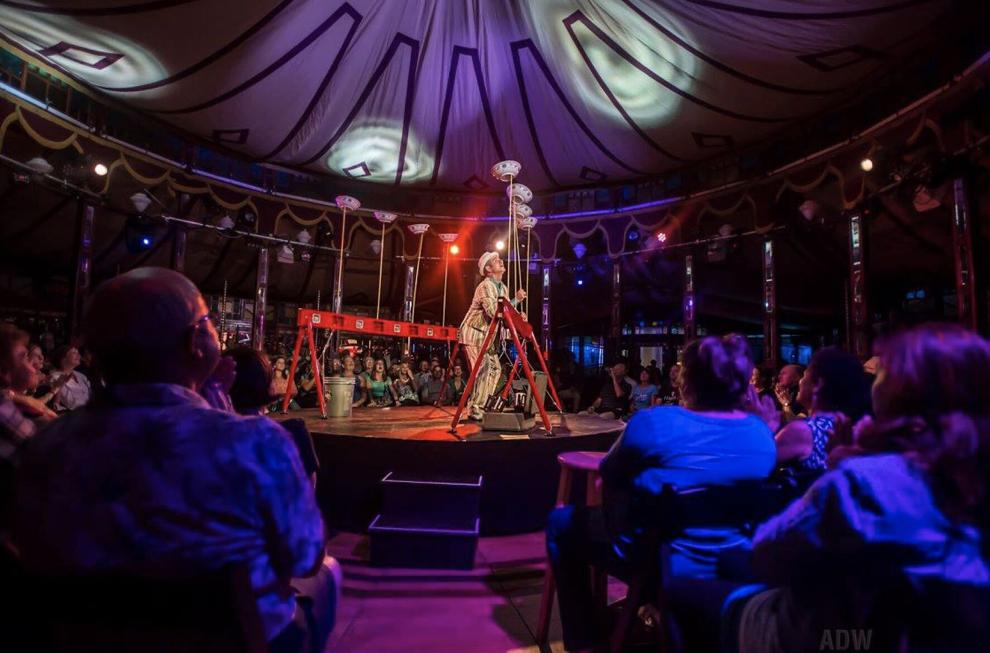 In 2002, while pursuing a master's degree in Dublin, I shared a flat with a transplant from Melbourne, Vallejo Gantner, who was then artistic director of the Dublin Fringe Festival. Anxious to bring one to town, he raved about it at the Melbourne International Arts Festival.
I finished my studies before him. But as fate would have it, Gantner moved to New York, and in 2006 a tent soon followed him across the pond. His business venture has found an attractive spot in Manhattan's South Street Seaport, tucked under the Brooklyn Bridge, hosting high-octane entertainment including burlesque, circus acts, indie musicians and cabaret performers .
Among the latter was glorious Irish singer Camille O'Sullivan, who vamped and stomped on killer, shiny heels while seductively singing "In These Shoes?" by Kirsty MacColl.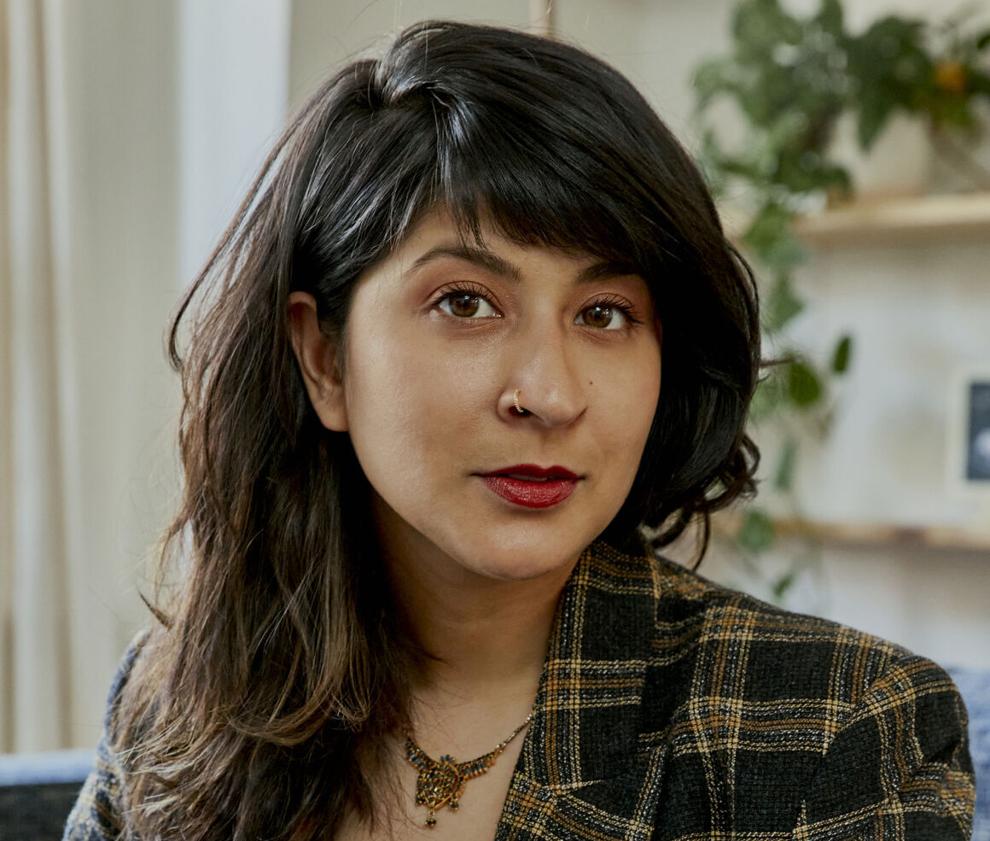 That same year, another New York-Dublin colleague, Tammy Dillon, premiered one at the Bard SummerScape Festival in Annandale-on-Hudson, NY, across from the undulating Frank Gehry-designed Richard B. Fisher Center for the Arts of the stage at Bard College. To this day, the tent attracts cultures from the Hudson Valley.
During an evening toasting the premiere of Mark Morris' "Romeo and Juliet," I joined in a moment of silence for the passage of this hour from the choreographer's mother. It was followed by the pulsating dance floor styles of DJ Gabriel Prokofiev, the grandson of the legendary composer of the same last name.
Another time, cabaret sensation Justin Vivian Bond took the time between songs to delightfully parody a local newspaper. Yet another time, Scotty the Blue Bunny, a hulking and funny performance artist in an oversized blue bunny costume, pierced through.
Next stop, Charleston
This brings us to the Charleston Gaillard Center.
Drawn to its legendary origins, as well as the potential for its current applications in Charleston, I have long thought that a Spiegeltent was exactly the kind of magical, organic, and ephemeral experience to complement the city's cultural scene and enliven its urban landscape.
Come find out, Lissa Frenkel, president and CEO of the Charleston Gaillard Center, felt the same way. In fact, she first discovered it in the South Street Seaport tent. And this summer, she went to Bard's, aiming to get it for Charleston.
"The thing about Charleston is that it's such an architecturally rich place. And so a tent like this feels good here," she said, noting the bohemian side of the city and a culture she finds surprisingly adventurous.
It offers as an example the famous Garden and Gun Club, launched in the late 1970s by the Spoleto Festival USA as a hub for guest artists.
The tent she saw in Bard was built in 1947 and is owned by Los Angeles-based tent master and Belgian native Peter Goossens. Due to supply chain issues, this is the only one currently available in the United States. Another client had failed, presenting a chance to book it for December and secure that booking every year.
To play in the tent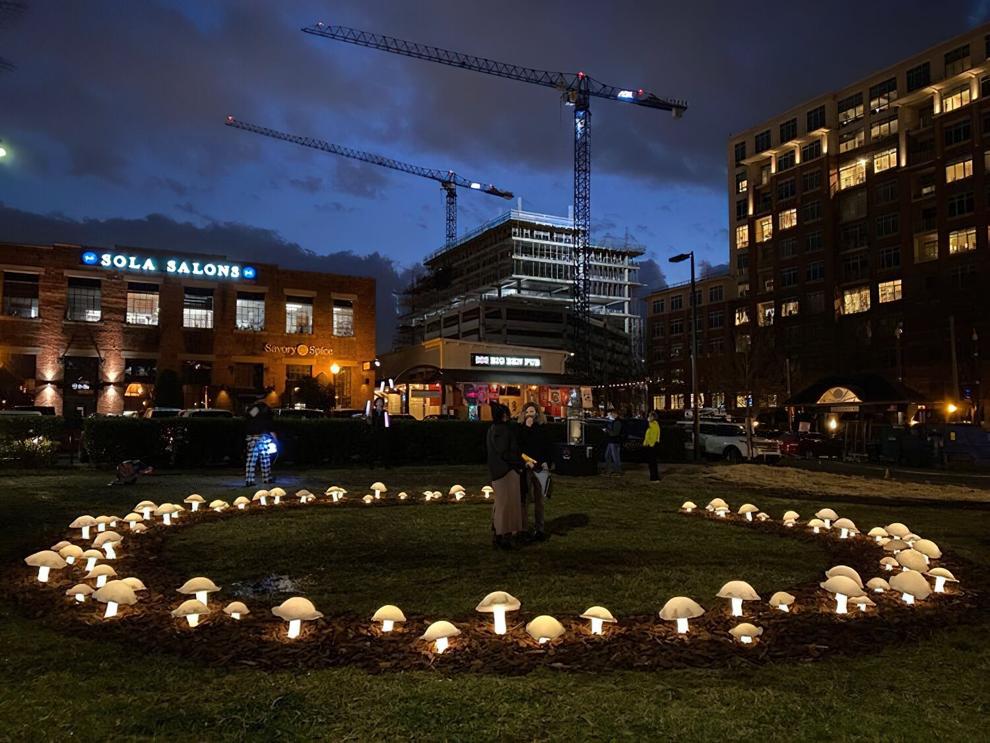 The Gaillard's first year of Spiegeltent programming covers offerings, timed to be inclusive and to telegraph that at the Gaillard, there is something for everyone.
He jumps nimbly from Las Vegas variety troupe Stinky Monkey to local favorites like Ranky Tanky's Charlton Singleton and Quiana Parler and folk-rock band She Returns From War.
It moves from the edgy, urban comedy and music of Sandra Bernhard (as seen on "Roseanne") to the racy late-night satire of The Gritty Glitter Burlesque Show.
The two "Cracked Nuts!" and The Gritty Glitter Burlesque Show run through Stinky Monkey, the company founded by Matthew Morgan and Heidi Brucker Morgan. A married couple of actors, clowns, comedians, hosts and show makers, the couple also work as a production company for a tent at the Rochester Fringe Festival in New York.
They also created "Cracked Nuts!" for tents in California. The production, which includes acrobats, aerialists, jugglers and more, is still a different theme from comedy acts, with one created specifically for the Charleston run.
"We're doing an adult show that kids love," said Matthew Morgan.
The Gritty Glitter Burlesque show, on the other hand, is an offering of another stripe.
"We're going to push, you know what I mean? And it will be sexy and it will be wild and loud and loud," he said. "But everyone wants to push a little, everyone likes to ride the wave and feel like they're seeing something special and secret that no one under 18 is allowed to come to."
let's be small
There's something about the convergence of the shimmer and intimacy of the tent that lends a conspiratorial comfort to the performances within.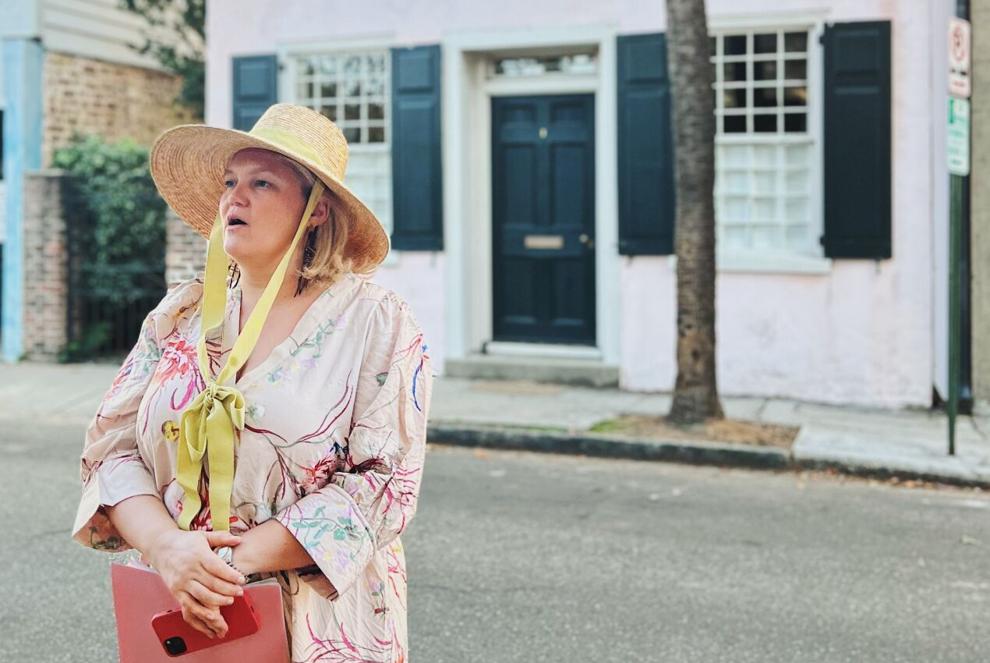 Gathered in a circle, or round as they say, a show often feels organic and authentic. You might feel that what happens in a Spiegeltent stays in the Spiegeltent – or at least could not have happened there at all.
With its capacity of 250 people and 14 cabins, the tent varies considerably in space and decor from the state-of-the-art Martha and John M. Rivers performance hall in Gaillard.
"Obviously, we have such a magnificent venue that's so wonderful for artists to really shine…but it's not the most intimate space to really connect with artists," Frenkel said. , who sees this as an evocative opportunity for the community. understand the installation as a space for interaction with the artists.
Then there is the fun factor. "We don't need to take ourselves seriously," she said. "That's another element as we adapt our space and the cultural footprint of the city."
As a seasoned Spiegeltent presenter, Stinky Monkey is drawn to the scale of space, which helps break down the theatrical fourth wall, that invisible barrier between audience and performer. Its 12-foot circular shape ensures the crowd is always within reach. The warmth and lushness of the tent provides a comfortable and inviting environment for performances, one that Matthew Morgan views as safe, loving and intimate.
"We're all in the same room having a great time sharing drinks and having a big party and there's great entertainment," he said, adding that their aesthetic approach is as if the show was in their own living room with friends.
The Gaillard will also deploy holiday decorations on the lawn, with a beer garden on the upper oval and family activations for the lawn.
"We hope this creates a bit of environment and center of gravity for the Charleston vacation, both for the tent but also for people who just want to come and gather," Frenkel said. "So it will be a nice place to come and take pictures of your family."
I'm in. But, again, you had me at Spiegeltent.
For more information on tickets and programming, visit gaillardcenter.org.