Ten compete to fill the seat of Mukilteo city council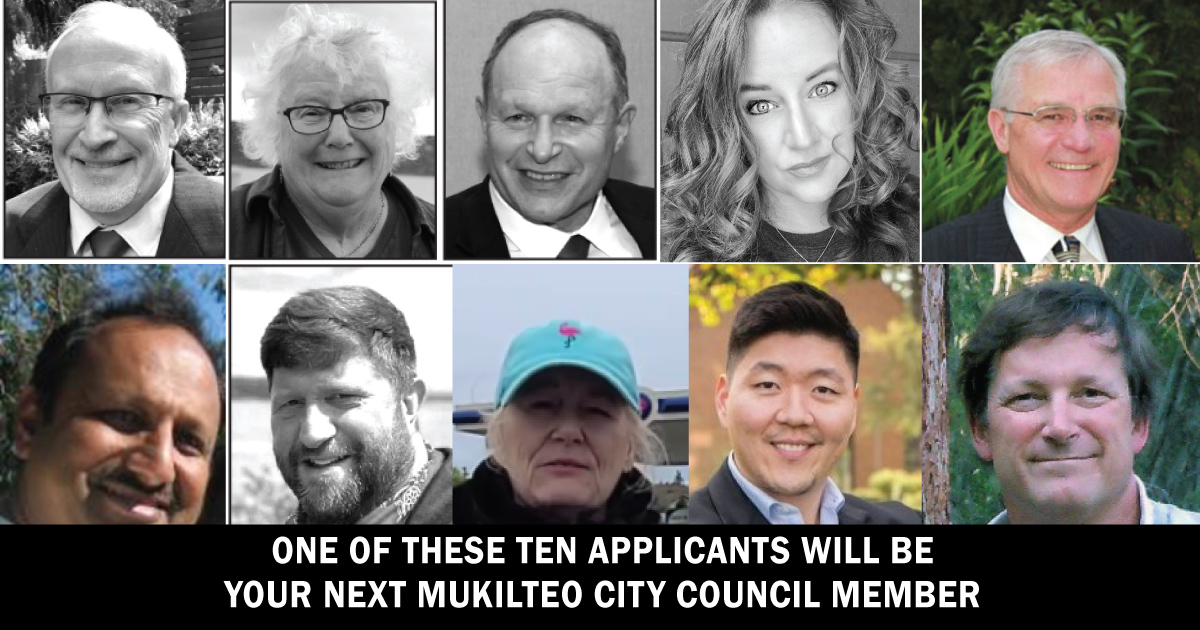 MUKILTEO, Washington, January 2, 2022 – Ten residents submitted nominations for the seat of Post 7 of Mukilteo City Council which was vacated by City Council member Joe Marine, who successfully won his bid for mayor succeeding Jennifer Gregerson.
According to Municipal Research and Services Center (MRSC), council members "constitute a legislative body empowered by the state constitution and state law to pass local laws".
Unlike county offices, all elected city offices are non-partisan, as city council members are required to make political decisions and enact laws on behalf of the residents they have sworn to serve, not a political party.
Through RCW 42.12.070, the municipal council has the power to appoint a qualified person to fill the vacant position. Once appointed, the successful candidate will immediately assume the position of Council Member at Position 7 for a term that will end after the certification of the November 7, 2023 election.
Through RCW 35A.12.030, to be eligible to fill the vacant position, a candidate must be over the age of 18 and be a registered voter of the town of Mukilteo at the time the application is submitted to the municipal clerk. Also, a must have been a resident of Mukilteo for at least one year prior to appointment.
Candidates' interviews with current city council members are expected to take place in January at an open public meeting. The interviews will be followed by a Board discussion and a likely vote that evening for the nomination.
The proposed appointment process will be agreed at the business meeting tomorrow. Below is the schedule according to the proposed schedule:
January 3: Approve the proposed process
January 10: finalize seven questions for candidates
January 18: 2-minute presentation by the candidates and final selection of the candidates to be interviewed
January 24: last round of interviews and nomination vote
February 7: Oath of office
Below are the 10 candidates running to be the next Mukilteo City Council member, they are (in no particular order):
Kevin Stoltz
Supports outdoor meals
Supports the requirement of proof of vaccination to enter city facilities
Supportive vaccination evidence for restaurants based on the King County model
Wishes to expand the "citizen patrol" volunteer program
Supports a voluntary nighttime curfew for Paine Field Airport
Residence: 38 years old
Career / Background: Bachelor of Science in Aeronautical Engineering. Current President of CompuPlus. Past Experience: Former President of Personal Locator Beacons Rentals, Race Car Data Analyst, author of several books and former Boeing employee.
Political experience: 8 years old, former municipal councilor. Last race in 2021 without success.
Public Service: Mukilteo Ferry Advisory Committee, Mukilteo Waterfront Master Plan Advisory Sub-Committee, Waterfront Wednesdays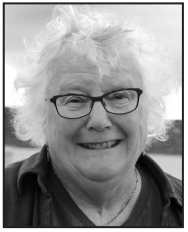 Carolyn Carlson
Advocate of the community center for the elderly
Supports the granting of the Rosehill Community Center
Encourages volunteer programs
Supports first responders
Residence: 21.75 years
Career / Background: Currently retired with 37 years in the United States Postal Service, including 26 years in management supervising over 60 employees.
Political experience: Ran for the office several times without success. Last race in 2021.
Public Service: Served on the Rosehill Board of Directors, the Parks and Arts Commission, and currently the Lighthouse Festival Historical Commission and Board of Directors. Former president of the community garden of Mukilteo, current president of the association of elders Mukilteo and Mukilteo Kiwanis. Member of the Ferry Advisory Board and received the Citizen of the Year Award 2020.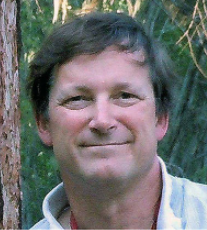 Donald saul
Establishment of objectives for the overall city plan
Support center for the elderly
Supports Park-n-Ride
Supports scenic places to rest and relax
Supports first responders
Supports increasing IT infrastructure
Supports local businesses
Supports annexation east of Speedway
Residence: 12.5 years
Career / Background: Founder and Senior Pastor, Jericho Bridge Church where he oversees staff development; and performs pastoral work, preaching and teaching, visioning and goal setting, budgeting and financial reporting, and statute development. Former IT manager.
Political experience: Reached the last round of the last nomination process of Mukilteo City Council in 2020.
Public Service: Volunteer efforts include: Mukilteo Community Orchestra, Mukilteo Foodbank, Mukilteo Walking Tour, Washington State Emergency Worker, Carpe Discus Ultimate Frisbee, The Everett Clinic, Hope Soldiers Suicide Awareness, Mukilteo Historical Society, Stolen Bike Snohomish County, and the Purpose Website non-profit 10 organizations.
Joleen sims
Launch of a presentation text "GratiTuesday" to highlight local businesses
Residence: 1.5 years
Career / Background: Delta Dental of Washington Associate with Mid-Market Client Relationships. Currently licensed as a Mixologist and Food Handler, WA State Insurance Producer, Ordained Minister, and Certified Life Coach.
Political experience: Nothing.
Public Service: Regularly cleans beaches. In the past, volunteered in King County to remove graffiti. Volunteer as a youth football coach at Mountlake Terrace.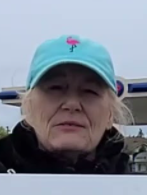 Sharon swann
Support the Mukilteo Chamber and local businesses
Advocacy for Mukilteo Trade
Supports public safety
Supports a wide range of housing options for all income levels
Supports data-driven decision making
Residence: 28 years
Career / Background: Engineering Manager at World Wide Technology.
Political experience: Nothing.
Public Service: Acres of Diamonds – Women's Shelter, Seattle Gospel Mission, Toys for Tots, Engagement Advocate Representative for West Coast Regions.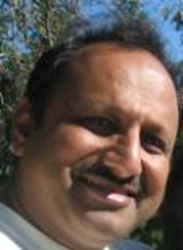 Ashvin Sanghvi
Advocate for land use and manage growth pressures without affecting quality of life
Supports the revitalization of Rosehill as a community center
Promotes multicultural enrichment
Supports first responders
Supports IT infrastructure improvements
Supports youth programs
Residence: 1.25 years
Career / Background: 40 years of software development and management experience with companies such as Microsoft, Amdahl and Auspex. Inventor of more than 60 patents and launched more than 5 products at Microsoft.
Political experience: Nothing.
Public Service: Coaching and mentoring of new engineers in the United States, India, China and Germany. Volunteer for a women's volleyball team and organizer of the annual Friends of Sammamish group on July 4th.
Theodore (Ted) Wheeler
Supports annexation of county lands
Believes that housing and land use planning are a major concern
Residence: 21 years old
Career / Background: Semi-retired with over 30 years in construction management. Owner of HCI Steel Buildings LLC.
Political experience: 4 years, Mukilteo City Council 2015-2019.
Public Service: Parks and Arts Council 2012-2015, Mukilteo Light House Festival 2011-2019
Jason moon
Supports data-driven decision making
Promotes multicultural enrichment
Supports first responders
Supports a city-library-school district partnership
Residence: 5 years
Career / Background: Account Manager Customer Success at Microsoft.
Political experience: Nothing.
Public Service: Chairman of the Diversity, Equity and Diversity Commission – February 2021 – today, Marketing Director for the Asian Affinity Group (15,000 members) at Amazon – December 2019 – November 2021, graduate of the " Snohomish County Sheriff's Department Citizens Academy – November 2021, Seattle Community Church Active Elder (PCUSA) – 1/2020 – Present and YMCA Board Member (Ongoing)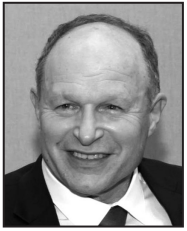 Peter Zieve
Opposing the Mukilteo Housing Action Plan which was rejected by 81.85% of voters in 2021
Advocate for sports and youth programs
Advocate for the alignment of council policies to reflect those of Mukilteo voters
Residence: 14 years old
Career / Background: CEO of Electroimpact
Political experience: Ran for the office several times without success. Last race in 2021.
Public Service: Founder of Preserve Mukilteo, contributor to the Mukilteo Boys and Girls Club, and after-school programs for children – eg SolidWorks and 3D printing.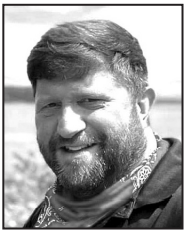 Alex Croco
The main problem is the development of the overall plan
Advocate for infrastructure improvements to current growth
Advocate for an integrated waterfront plan with the people of Mukilteo, First Nations and the Port of Everett.
Residence: 12 years
Career / Background: Currently Senior Manufacturing Manager & Business Operations Manager at Boeing. Currently holds certifications in process improvement, an MBA in production, operations management and logistics and a bachelor's degree in economics.
Political experience: Ran for the office without success in 2021.
Public Service: St Hilda St Patrick's Episcopal Committee – 4 years, Chairman of the Stewardship of St Hilda St Patrick – 5 years, and regular donor to the Mukilteo Food Bank.