Vancouver International Children's Festival returns with in-person and online performances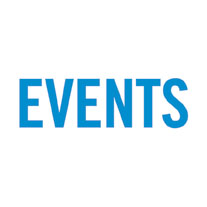 AFTER After a two-year hiatus in-person, the 45th Vancouver International Children's Festival returns in-person May 31-June 5 on Granville Island and May 31-June 12 online.
Once again, world-class artists in theatre, music, dance, circus, puppetry and storytelling will entertain Vancouver children and families. This year, eighteen professional performing artists from as far away as Denmark, Ireland and the UK are scheduled to present 80 shows.
"We are thrilled to once again welcome children and families in person to the 45th Vancouver International," exclaims Katharine Carol, Artistic and Executive Director. "Our lives have changed irrevocably over the past two years and in that time we have seen the importance the arts have in transforming lives. The Festival is a place to celebrate multidisciplinary arts that engage, entertain and open us all to the joy of artistic expression. This year's Festival offers a feast of amazing performances and interactive visual arts activities that invite children and families to ignite their playful joy.
Highlights of this year's Festival include Juno Award winner Fred Penner, Indigenous dance artists Dancers of Damelahamid and African circus stars Kalabanté.
Tickets are on sale now and can be purchased online at ChildrensFestival.ca or during the Festival at our on-site box office located between the Festival House and the Waterfront Theater on Granville Island.
In-person tickets start at $12.50 per child/senior and $22 per adult, plus service charge and tax. All passes include an Activity Village wristband. With over 15 art activities, the Activity Village offers plenty of ways to engage your imagination and enhance your creativity while having fun as a family. Each in-person performance pass includes an Activity Village wristband.
Online tickets can be purchased for $24 per household, plus service charges and taxes. Families can watch a performance of the Vancouver International Children's Festival online for just $24 per show. The pre-recorded online performance is available from Tuesday, May 31 at 9:30 a.m. to Sunday, June 12 at 8 p.m. and can be viewed multiple times. Online tickets also include access to two online art workshops.
FEATURED PERFORMERS 2022
IN-PERSON INTERPRETERS
The Cat Came Back (Fred Penner, Manitoba) – Sing along with one of Canada's most beloved children's singers and four-time Juno Award winner Fred Penner at this year's Festival! Fred has charmed audiences for over 40 years with catchy songs that speak of childhood wonder, such as "The Cat Came Back" and "What a Day." Fred's award-winning music and meaningful lyrics have created a lasting impact that spans generations. His warmth and enthusiasm give him an instant emotional connection with fans young and old. Be sure to introduce your children to this icon of Canadian music. All ages.
One of a Kind (British Columbia) – The world is a spectacular kaleidoscope of people with compelling stories as unique as each of us. One of a kind is created around true stories interpreted by the people who lived them; a talented and diverse group of extraordinary emerging theater artists. The storytellers share their unique childhood stories filled with truth, cultural perspective, home languages, challenges, laughter and adventure. Using physical theatre, puppetry, music, movement and more, they offer an extraordinary exploration of the universal expression of storytelling. Children will recognize themselves and be inspired to share their own stories. Commissioned by the Vancouver International Children's Festival. 7 years and over.
Crisis on Planet Z! (Monster Theatre, British Columbia) – Zennifer lives on Planet Z, the only planet they've ever known. The Literates celebrate their 100th birthday on Planet Z when Zennifer makes a terrifying discovery: they haven't "improved" the planet, they've slowly destroyed it! With the help of a baby Ziffle…and a mushroom, Zennifer tries to warn the Literates to change their ways, but they're ready to abandon Planet Z and fly to the next planet. They don't know there is no next planet: Planet Z is the last planet in their solar system! Together, the Literates must be held accountable and find a way to save Planet Z. A hilarious play on a serious subject, Crisis on Planet Z skillfully manages to raise awareness of climate change through joy and fun. 4-12 years old.
Living With (Her Tribal Roots, British Columbia) – Let's dance together! To live with is a multi-layered performance that explores the interconnections between people and our relationship to the land. Through the thoughtful storytelling, harmonizing, dancing and drumming of the artists of Her Tribal Roots, we can reimagine the way we interact with each other and with nature. To live with is a veritable mosaic where different styles of dance, music, poetry and cultures come together to create a beautiful expression of how we can all live with each other. Don't miss this opportunity to feel the rhythm, the connection and the joy that surrounds us. Children will be inspired in more ways than one. Commissioned by the Vancouver International Children's Festival. All ages.
Underwater Archaeologist (Boca del Lupo, BC) – Imagine, 150 years in the future. Climate change has been solved and we live together in a world as one nation. The study of archeology turned to exploring the depths of the ocean in an effort to better understand the recklessness of the early millennium. Among ancient trash and treasures, an archaeologist discovers two people who have been hiding in an underwater bunker for over 60 years. Grab a VR headset and dive into this immersive, hopeful comedy that's part performance and part virtual reality and explore the depths underwater and far into the future. 9-12 years old.
The Wild and Wonderful West Coast Workshop (Ginalina, British Columbia) – Calling all West Coast kids and nature lovers! Did you know that British Columbia is home to the richest diversity of plants, trees, mammals and birds? Find out more with Ginalina, Juno-nominated singer-songwriter and Canadian Children's Book Week author. In this hands-on workshop inspired by music and books, families will explore some of the flying, swimming, running and crawling creatures that inhabit our backyards – get ready to hoot like a horned owl, splash like a sculpin, dig like a badger, and grow like a western red cedar! Together, we will also discover what eco-diversity is, why it is vital and how today's young people are helping to protect the environment! A take-out package will be available for each participant. 4-12 years old.
ONLINE ART WORKSHOPS
Available online from May 31 at 9:30 a.m. to June 12 at 8 p.m. Subtitling available.
Bhangra dance workshop
Bhangra is a lively Punjabi folk dance that has gained worldwide popularity, both in its traditional form and as an amalgamation with other genres such as hip-hop. Join Gurp Sian to get your body moving and your heart beating with choreographed Bhangra dance moves to upbeat Bhangra music!
Mask making workshop
Join us in making fantastic and fabulous masks with Beth Agosti. Let your imagination run wild and create the creature you would like to become. You could be a fire-breathing dragon or dive the depths of the ocean as a jellyfish.
The Vancouver International Children's Festival would like to thank the following people for their generous support: City of Vancouver Cultural Services, BC Arts Council, BC Gaming, Government of Canada, Canada Council for the Arts, CMHC Granville Island, Port Authority of Vancouver Fraser proudly representing the Port of Vancouver, RBC Foundation, Metro Vancouver, Amacon, Fortis BC, Diamond Foundation, Pattison Outdoor, Squamish Nation, Lamar Transit Advertising, Moonrider Productions, City TV, Omni, Stir Arts & Culture Vancouver, Vancouver is Awesome , VancouverMom.ca and Fairchild Media Group.
About the Vancouver International Children's Festival
The oldest professional performing arts festival for young audiences and the first of its kind in North America and Europe, the Vancouver International Children's Festival presents the best performances in music, theatre, dance, puppetry, acrobatics and storytelling, as well as creative artistic activities for the whole family. Families come from near and far to experience this extraordinary annual arts festival created specifically for children and families. We are committed to providing creative and diverse programming that engages and delights our young audience.
—