West Philadelphia Cultural Alliance hosts Paul Robeson's 124th birthday celebration/fundraiser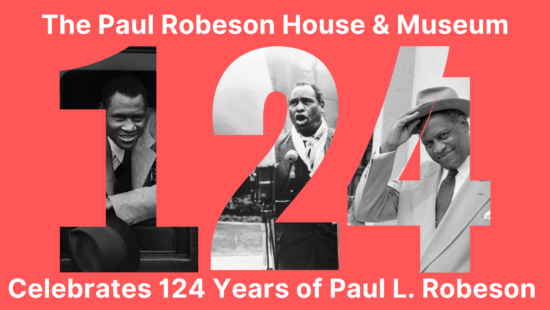 The West Philadelphia Cultural Alliance/Paul Robeson House & Museum (WPCA/PRHM) is hosting a virtual community gathering to celebrate the life of Paul Leroy Robeson, the prominent African-American actor, singer, athlete, and activist. The event, which marks Robeson's 124th birthday, will highlight the many facets of his life not only as a performer, but also as a pioneer in the arts and entertainment industry.
The event will include a musical tribute featuring performances of Robeson's classics, including spirituals and music from the Harlem Renaissance, produced by Key Arts Productions. Additionally, dramatic performances will be performed by Theater in the X, and students from Paul Robeson High School will share their thoughts on the man whose school is named after.
The arts were paramount throughout Robeson's life, and he felt it was a great responsibility when given the opportunity to perform, to uplift humanity, through his voice in full boom.
However, as Janice Sykes-Ross, Executive Director of WPCA/PRHM notes, "Paul Robeson was an activist. And it was by being an activist that he really sacrificed his career. Moreover, he sacrificed his fame and fortune, not only for African Americans, but for all individuals who fought against injustice all over the world.
This year, for WPCA/PRHM's annual fundraiser, the goal is to raise $7,000 to support the organization's Arts in the Parlor program which highlights local artists. The aim is to offer these artists – singers, dancers, musicians, painters, craftsmen or collectors known and unknown – a place to perfect their art and showcase their creative talents.
The virtual celebration will begin on Saturday, April 9 at 4:00 p.m. and will be streamed live on YouTube.
Tickets for this free birthday party can be booked on Eventbrite.
The Paul Robeson House & Museum, owned by the West Philadelphia Cultural Alliance, is located at 4951 Walnut Street. Robeson lived there for the last 10 years of his life – from 1966 to 1976. The organization organizes tours, cultural events and many other activities. For more information, please visit their website: https://www.paulrobesonhouse.org.